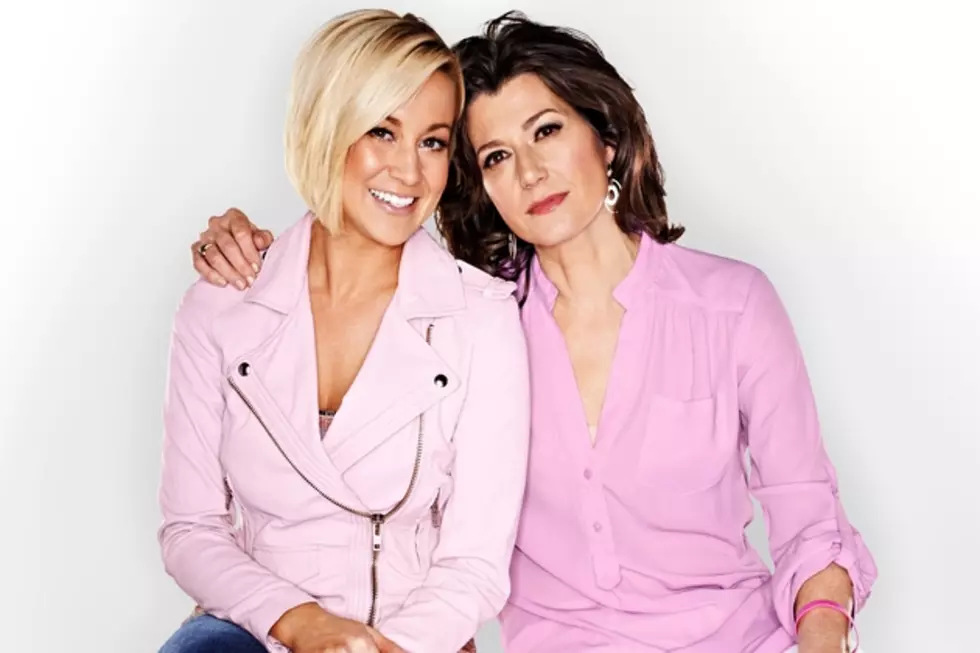 Kellie Pickler, Amy Grant to Perform at Breast Cancer Awareness Event in Nashville
Courtesy of Athena bottled water
Kellie Pickler and Amy Grant are joining forces, and it's all for a worthwhile cause. The two singers will perform at a private event, hosted by Athena water, to raise money for breast cancer awareness.
"Eat. Drink. Party Pink" will be held on Sept. 30, 2014, to kick off Breast Cancer Awareness month. The cause is special to both songstresses, who were each previously named Athena Warriors for their tireless advocacy for breast cancer awareness.
"Breast cancer really hit close to home for me when my 'big sis,' Summer, was diagnosed at such an early age," Pickler notes. "I'm happy to say she is now cancer-free. But, so many other women continue to have to fight this disease and even more may not know they need to be aware of earlier detection than previously thought. That's why I'm excited to be an Athena Warrior...I want to help raise awareness so we can find a cure."
Grant will debut a new song, 'Welcome Yourself,' at the event, which will be available for purchase on Oct. 1, with all proceeds going to the American Cancer Society.
"Music can be a lifeline for people," Grant adds. "Hearing the right words at the right time can be a powerful and encouraging experience and I hope this song is helpful to many. I am happy to serve as an Athena Warrior again this year and donate proceeds from this song to the American Cancer Society. We all know someone who has suffered from this terrible disease, and I encourage everyone to do what they can to help raise awareness and funds for research."
"We are excited to gather in Nashville to hear a great night of music from our Athena Warriors," Tom Harrington, President and CEO, DS Services, says. "What a great way to kick off Breast Cancer Awareness Month. We are honored that Amy is debuting her song at our event that night, and are so appreciative that she is donating proceeds from its sale to the American Cancer Society."
Athena has donated $2 million to various organizations to support breast cancer awareness, care, education, and research since 2003. More information is available here.