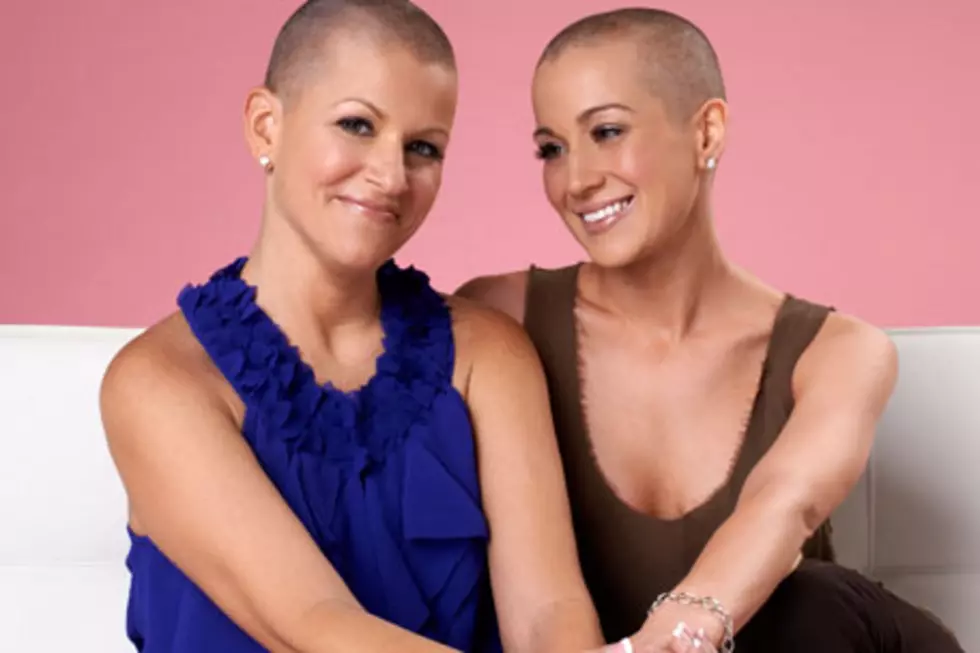 Kellie Pickler Shaves Her Head
Russ Harrington
Russ Harrington
Kellie Pickler's blonde locks have been one of the singer's defining features since her introduction to fans via "American Idol" in 2006. But she has now sacrificed her signature look, getting her head shaved in a show of support for her best friend. Summer Holt Miller, a childhood friend whom Kellie refers to as her "sister" was just 36 years old when she learned she had been diagnosed with breast cancer. Kellie, who saw Summer throughout her prognosis and subsequent treatment, stood alongside her friend Tuesday (Sept 4) in Nashville, as the inseparable duo both buzzed their hair to bring awareness to the importance of early detection.
Kellie and Summer revealed their new 'dos on ABC's "Good Morning America," and also spoke about their lifelong bond, with Kellie explaining further her reasons for shedding her tresses.
"Cancer does not discriminate," the 26-year-old explained. "If this compels even one person to change their mentality toward waiting until the age of 40 for their mammogram," Summer added, "then it will be worth it."
Russ Harrington
A behind-the-scenes video capturing the cuts -- along with candid chat about Summer's diagnosis and treatment will be shared at www.athenawater.com. Athena Water will make a monetary donation to the American Cancer Society in Summer's honor, and will contribute a minimum of $2 million to support breast cancer awareness, care, education and research by 2014. For every bottle of water purchased, a portion of the proceeds benefits breast cancer awareness.
"So many people feel helpless when a loved one is diagnosed with breast cancer," says Athena CEO Dillon Schickli. "Athena gives everyone the chance to make a difference, with every bottle of water, 365 days of the year."
To read more about Summer Holt Miller's journey, click here.
Incidentally, this isn't the first change Kellie has made to her hair since her "Idol" debut. Remember this look she sported briefly in 2009?