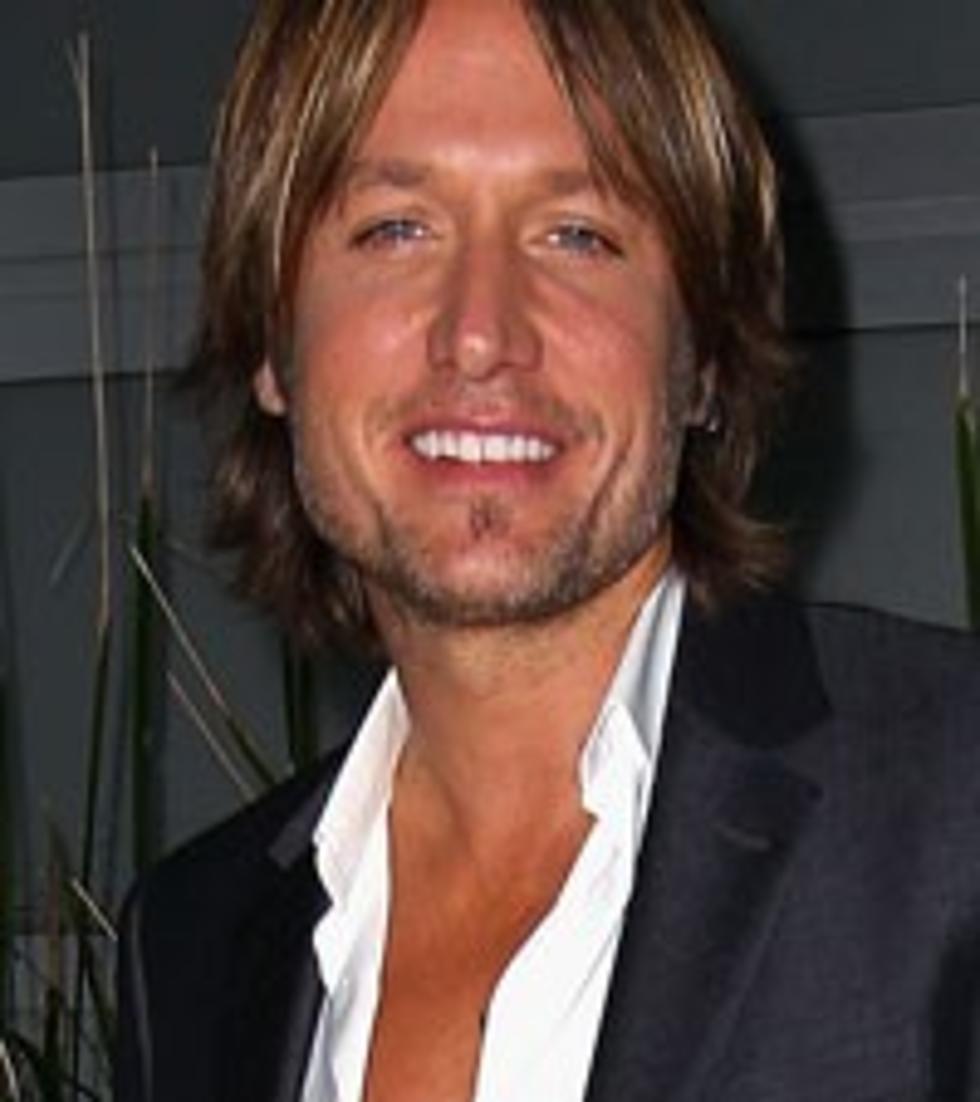 Keith Urban Is New 'American Idol' Judge
Keith Pierse, Getty Images
It's official! After weeks of speculation, Keith Urban has joined the judges' table at 'American Idol.' He'll be sitting alongside longtime 'Idol' judge Randy Jackson and other new additions Nicki Minaj and Mariah Carey.
"It's really an honor to have been invited to be a part of the 'American Idol' family," says Keith in a statement. "I'm looking forward to working with everyone and to seeing the same passion that I have for music in all the participants."
Season 12 of 'American Idol' will debut in January 2013. Auditions began in New York City today, where hopeful participants will have their chance to perform for the new four-person panel. Auditions are also scheduled for Los Angeles, Chicago, Charlotte, San Antonio, Baton Rouge and Oklahoma City.
Keith was in Nashville last week to meet with a group of high school students when one of them (whom he deemed "Barbara Walters" because of her probing question) asked about his 'Idol' judge aspirations.
"I would love to do it and hopefully that happens," Keith told the students at the event, which was dubbed "All Access: Keith Urban." "I did get to do a similar role in Australia for 'The Voice,' and I really enjoyed it. The thing about those shows is that mentoring aspect; it's all about passing it on."
On Thursday (Sept. 13), it was revealed that Keith had quit his role as a judge on "The Voice."
Watch The Boot's 'A Day in the Life' of Keith
#fivemin-widget-blogsmith-image-665774{display:none;} .cke_show_borders #fivemin-widget-blogsmith-image-665774, #postcontentcontainer #fivemin-widget-blogsmith-image-665774{width:475px;height:357px;display:block;}

try{document.getElementById("fivemin-widget-blogsmith-image-665774").style.display="none";}catch(e){}