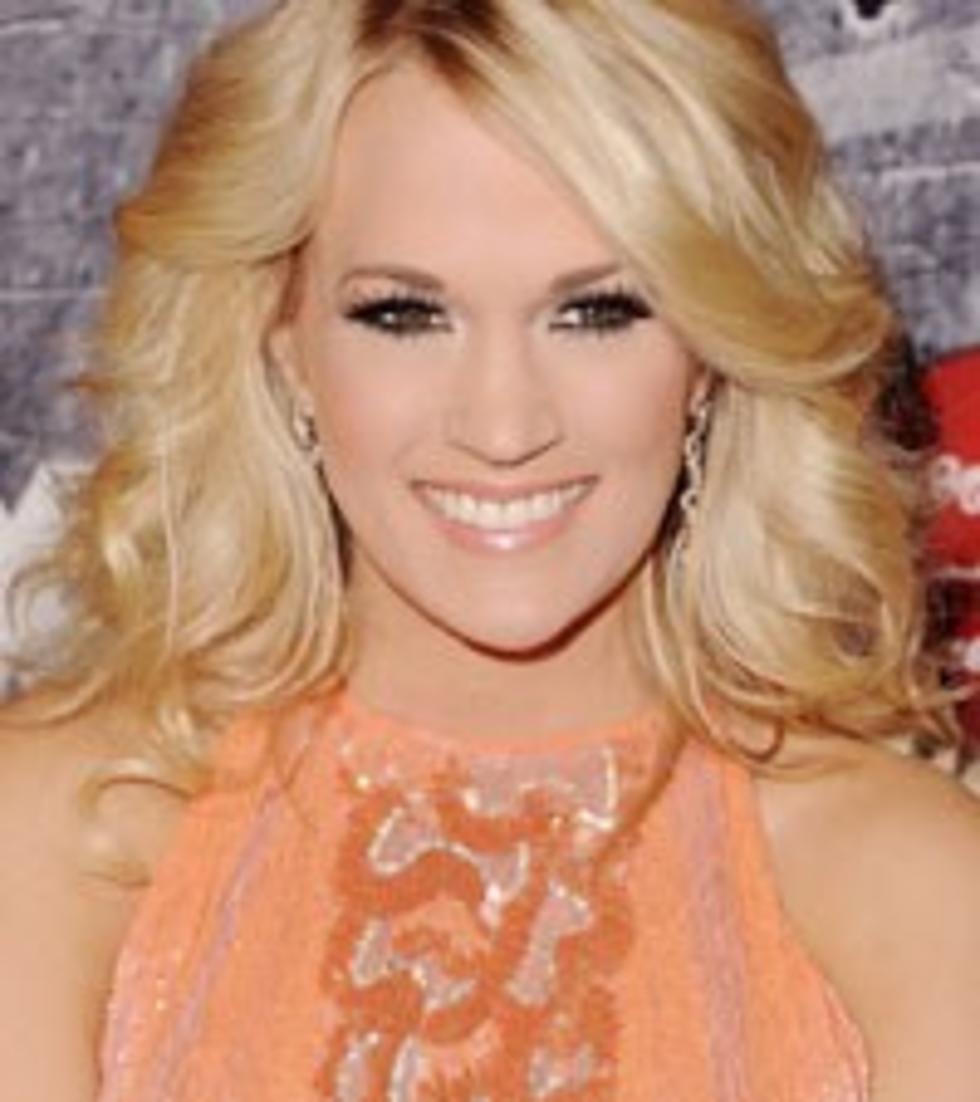 'American Idol' Season 12: Carrie Underwood Is Rooting for the Ladies
Jon Kopaloff, FilmMagic
Carrie Underwood is watching the current season of "American Idol," not only to support her buddy Keith Urban, but also to cheer on the ladies! The Oklahoma native is one of only four female winners in eleven seasons of the popular FOX show, and she's not happy with early predictions that another guy will win Season 12.
"You never know who or why people vote a certain way," Carrie recently told a group of journalists in Nashville. "The way the voting goes has a lot to do with the audience watching the show. I don't know how I pulled off a win the year I was on. That year, they said a guy was gonna win and they were wrong, fortunately. Thank goodness.
"I'm always excited to watch the show and definitely will throw in some votes of my own. I would like to see another female take it home, I think it's time."
While men have taken home the top honors in the past five seasons, it was the women who started off the franchise with a bang. Kelly Clarkson won the inaugural season of "Idol," followed by Fantasia Barrino winning Season 3. Carrie was the winner of Season 4, and Jordin Sparks was the last female to take home the top honors in Season 6.
While the judges do not make the final decision, they do choose the singers who will perform for the "Idol" viewing audience. But during the live competition, it's viewers who determine the finalists. Carrie believes the judges have a hard job, as there's no set formula for who is and is not an "American Idol."
"I think you know what will work when you see it," the singer explains. "I don't know if you can have a checklist saying what you are looking for. I know when I was on there, I can guarantee you they were not looking for a little blond country girl from Oklahoma singing country music! I think the judges may see something in people they may not expect to see, things they didn't know they wanted. They will only know it when they see and hear it."
"American Idol" continues this week on Wednesday and Thursday at 8:00 PM ET.
See Photos of Carrie's Fashion Evolution
%VIRTUAL-MultiGallery-174561|176224|174627%