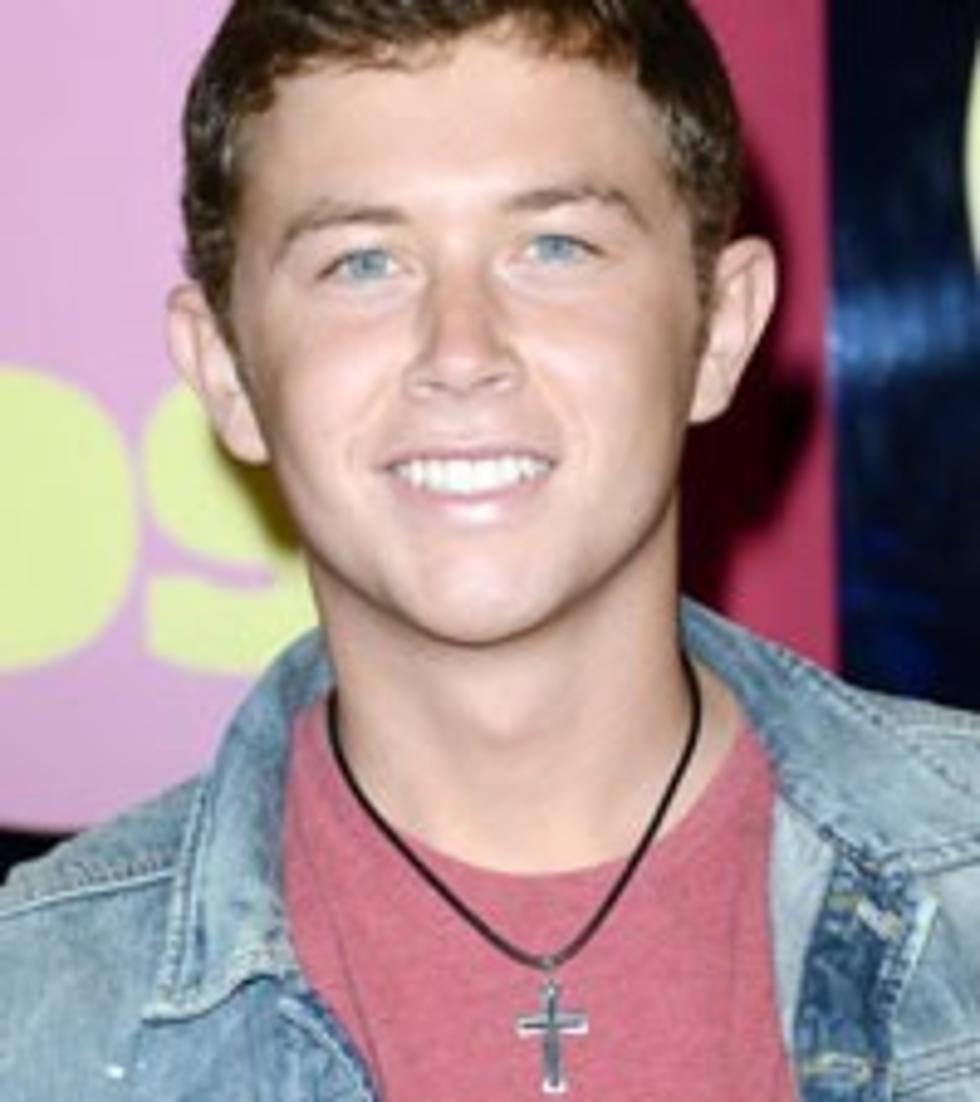 'American Idol' Season 12: Scotty McCreery Weighs In on Nicki Minaj, Keith Urban as Judges
Jason Merritt, Getty Images
Being an "American Idol" himself, Scotty McCreery keeps up with the show's current happenings, as well as the unprecedented addition of a judge from the country world, Keith Urban. The result, the young singer says, is a better environment for any Nashville hopefuls in the competition.
"I love it. He's giving out great advice ... It's great for any kind of country artist that might come onto that show," Scotty tells Nashville's Tennessean newspaper. "I'm sure he's going to have a lot of stories sitting between Nicki Minaj and Mariah Carey."
However, despite her support for several country contestants, Nicki does not have the Season 10 winner's vote of confidence when it comes to understanding country music. "I don't see how she could," Scotty insists. "Country music is kind of like that tight-knit family thing, and she's pretty far away from it. She's in her own niche, but that ain't country."
Scotty doesn't have too much time to spend in front of the TV, as he's currently taking classes at North Carolina State University Mondays through Wednesdays, then hitting the road on his Weekend Roadtrip tour. Although, the freshman is making sure to get the classic college experience: parking tickets, dining halls, intramural basketball and living with "three of my boys that I've known since I was 2 years old."
See Scotty next in Plant City, Fla., on March 8. Find more of his tour dates here.
Watch Scotty McCreery Perform Live in Our Studio