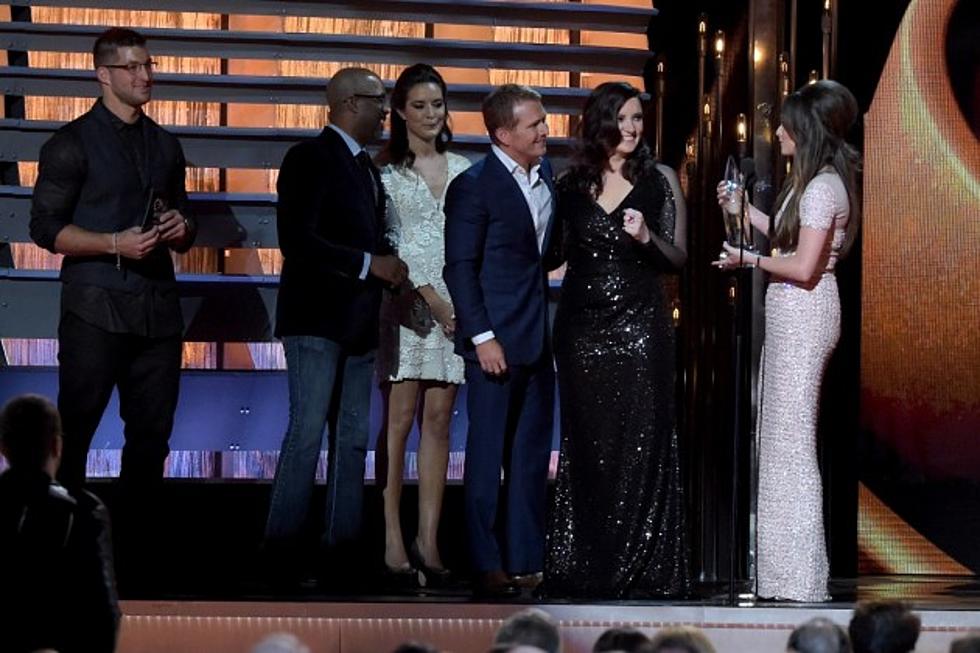 Kacey Musgraves' 'Follow Your Arrow' Wins 2014 CMA Award for Song of the Year
Rick Diamond, Getty Images
Kacey Musgraves continued her nearly-two-year-long run of success by capturing Song of the Year at the 2014 CMA Awards for her self-acceptance anthem 'Follow Your Arrow.'
"Do you guys realize what this means for country music?" Musgraves exclaimed as she took the stage with her co-writers, Shane McAnally and Brandy Clark, who shared in the songwriting award. "This award means so much because our genre was built on simple, good songs about real life, and that's what this was.
"It's because of the fans and the people that connected with it that spread it and took it farther than I ever thought it could be," she added.
With its lyrics referencing approval of same-sex relationships and marijuana use, 'Follow Your Arrow' was among the edgier country songs of the year. It beat out Miranda Lambert's 'Automatic,' Eric Church's 'Give Me Back My Hometown,' Lee Brice's 'I Don't Dance,' and Dierks Bentley's 'I Hold On.'
Musgraves performed 'Follow Your Arrow' on last year's CMA Awards broadcast. Her other 2014 CMA nominations include Female Vocalist of the Year and Music Video of the Year.