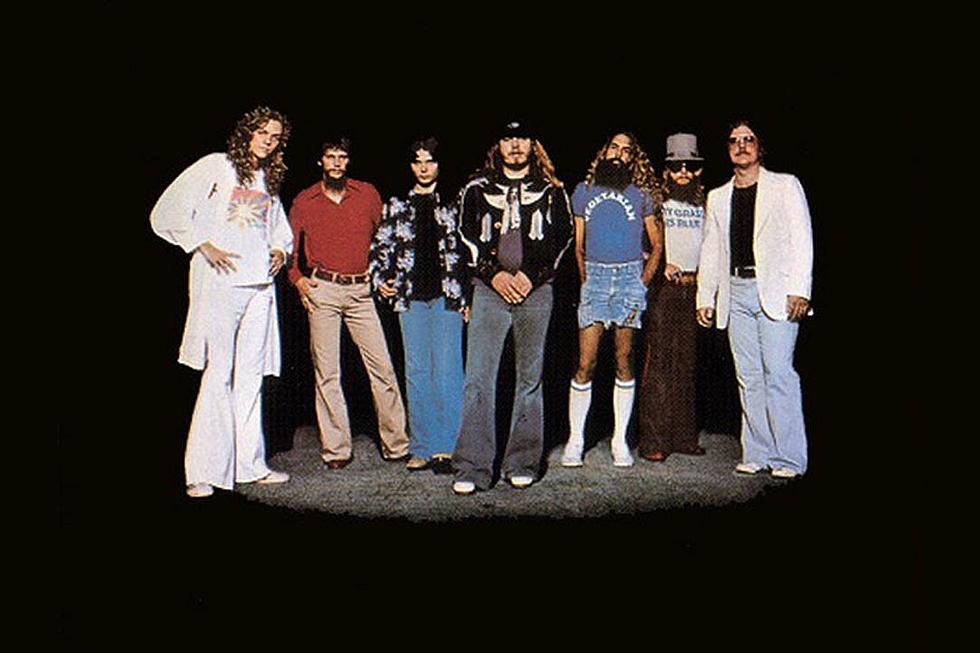 Judge Rules Lynyrd Skynyrd 'Street Survivors' Biopic Can Proceed After All
MCA
A judge has overturned a previous ruling, thereby allowing the film Street Survivors: The True Story of the Lynyrd Skynyrd Plane Crash to proceed with filming. The biopic is a collaboration between former Skynyrd drummer Artemis Pyle and Cleopatra Films.
According to Rolling Stone, a judge in the Second U.S. Circuit Court of Appeals in New York City ruled on Wednesday (Oct. 10) that Lynyrd Skynyrd's surviving members and the relatives of the deceased cannot prevent Street Survivors' release. A different judge had issued a permanent injunction against its creators in late August of 2017.
"That crash is part of the history of the band, but it is also an 'experience' of Pyle with the band, likely his most important experience," explains the new ruling. "Provisions of a consent decree that both prohibit a movie about such a history and also permit a movie about such an experience are sufficiently inconsistent, or at least insufficiently specific, to support an injunction."
Named for the album that Lynyrd Skynyrd released just three days before their deadly Oct. 20, 1977, plane crash, Street Survivors: The True Story of the Lynyrd Skynyrd Plane Crash will reportedly focus primarily on Pyle's recollection of the tragedy, which occurred when his band boarded a chartered Convair CV-240 aircraft that had been refused by the band Aerosmith due to safety issues only a week before.
Country Artists Who Have Suffered Terrible Tragedies
Filming for Street Survivors originally began in April of 2017; however, in June of that year, Gary Rossington, Johnny Van Zant and the estates of other Lynyrd Skynyrd members who were killed in the crash filed a lawsuit against Pyle and Cleopatra. The suit stated that Pyle "is free to exploit his own personal life story," but that the biopic could violate a consent order, agreed to in 1988 by Pyle and other Skynyrd members, and "may contain a potentially inaccurate or skewed portrayal of Lynyrd Skynyrd's story as filtered solely through the eyes of Pyle masquerading as the True Story of a defining moment in the band's history."
According to the judge who ruled on the case originally, Cleopatra Films was prohibited from making Street Survivors "when its partner substantively contributes to the project in a way that, in the past, he willingly bargained away the very right to do just that." Although filmmakers claimed that the biopic constituted free speech, Rossington, Van Zant and company's side argued that Cleopatra could make the film, just not with Pyle's help.
Cleopatra Films' lawyer Evan Mandel calls the overturning of the injunction "a victory for filmmakers, artists, journalists, readers, viewers and the marketplace of ideas."
Country Music's Nastiest Lawsuits