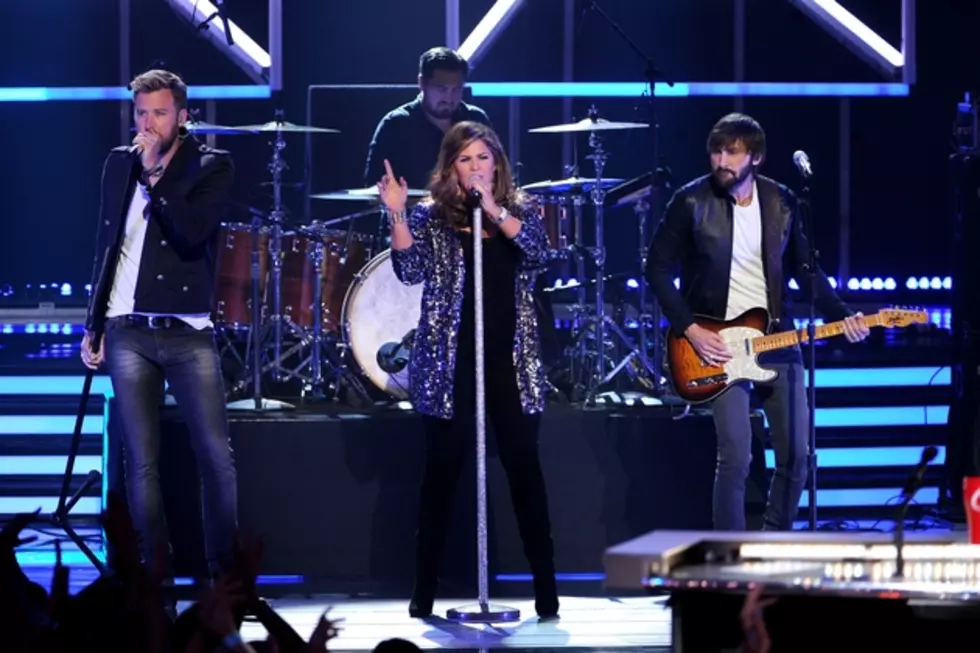 Watch Jennifer Nettles, Darius Rucker + Lady Antebellum Perform on the 'American Idol' Season Finale
Kevin Winter, Getty Images
Some of country music's biggest stars helped 'American Idol' send off its 13th season in style Wednesday night (May 21).
Sugarland singer Jennifer Nettles was on hand to sing 'That Girl,' the title song and first single from her recent solo album. Fourth place finalist Jessica Meuse joined Nettles onstage for a joint rendition of Miley Cyrus' hit, 'Wrecking Ball.'
Darius Rucker took the stage to perform 'True Believers,' the title song from his most recent album. He was then joined by contestants Dexter Roberts and C.J. Harris for 'Alright,' which had judge and fellow country star Keith Urban up out of his chair and dancing.
Lady Antebellum also performed their up-tempo, fun new single, 'Bartender.' The feisty song is the lead single from a new album the trio will release later this year.
The country acts were part of an all-star lineup that included Kiss, Jason Mraz, John Legend and many more, including Keith Urban jamming with his fellow 'Idol' judges on two songs.
Caleb Johnson was crowned the season 13 winner at the end of the broadcast.