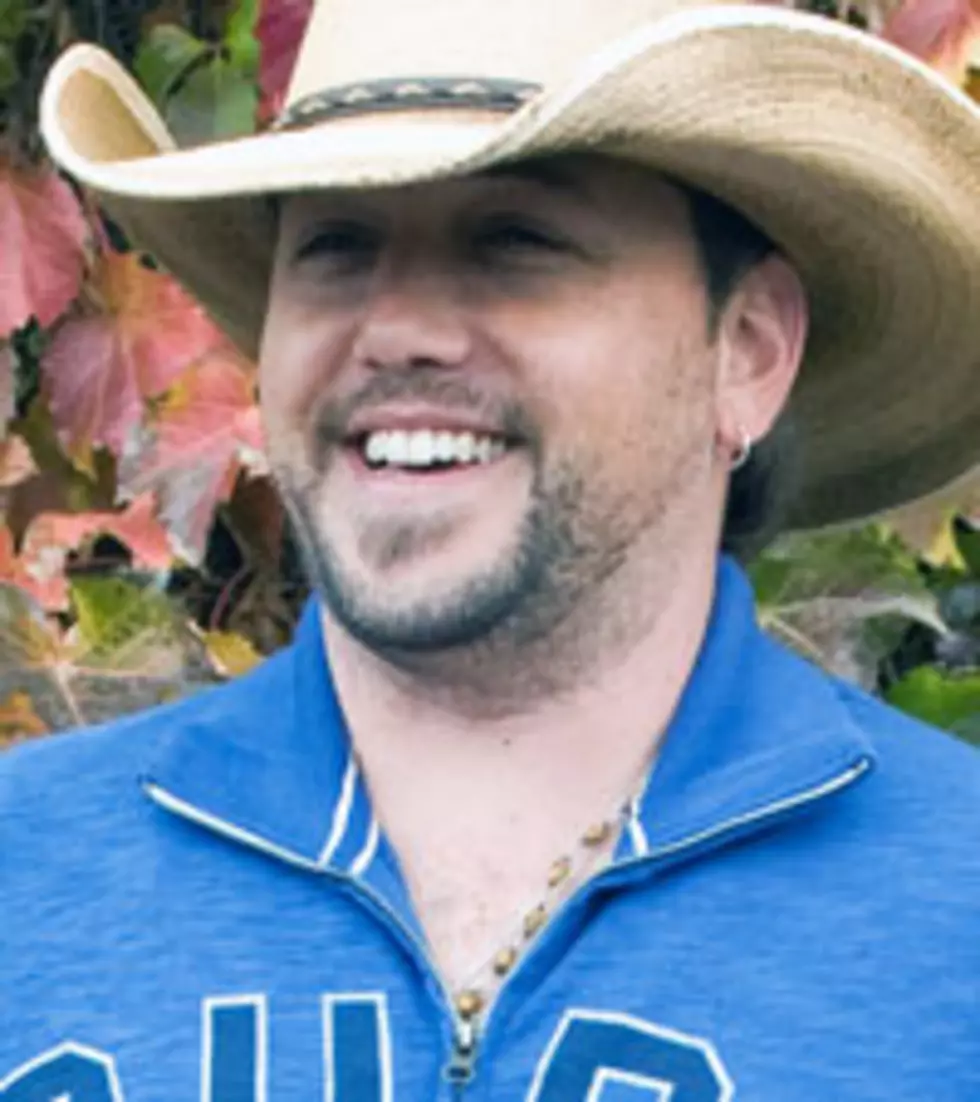 Jason Aldean 'Night Train' Sales Exceed Singer's Expectations
Timothy Hiatt, Getty Images
Jason Aldean's latest album, Night Train, has broken his career record for first-week sales, exceeding any hopes the hitmaker had. The project is currently sitting atop of the multi-genre Billboard 200 albums chart, as well as the publication's country albums chart, with sales coming in at more than 409,000 units, according to Nielsen SoundScan data. However, the "Take a Little Ride" singer would have been happy with half that.
"The last album, we sold 194,000 or something [the first week], so I just want it to do better than the last one on the first week," Jason told The Boot and other reporters at a press event earlier this month. "If [Night Train] would've sold 195,000, that would have been all right. As long as we didn't come out and sell 20,000 the first week, I'd have been a little pissed. [laughs]"
The Georgia native by no means feels he's reached his pinnacle, as he continues to swing for the career fences. "You just want to feel like you're bettering yourself each time you go out," Jason explains. "It was really weird with this record, because I had a lot of excitement about releasing it, because it had been so long. I think fans had that same sort of excitement about getting it. You start hearing everyone throwing around numbers, and you just want it to do well."
Jason's My Kinda Party album, which has gone on to sell more than three million copies, hit stores on Nov. 2, 2010, a fact the first-time CMA Entertainer of the Year nominee credits, partially, for his new album's success.
"Part of the reason is that it's been two years since we released an album," he says. "We put it up on iTunes a week or so ago, and people had a chance to go stream the album live. I hope that's part of it -- they actually like what they're hearing -- that would be nice. It's a combination of a lot of things, our touring, everything we've done of the last couple of years. My career is just in a different place than it was when we released the My Kinda Party album."
Next on the performer's docket is the 46th Annual CMA Awards, where he's nominated for three categories: Entertainer, Male Vocalist and Single of the Year (for "Dirt Road Anthem"). The show airs live from Nashville, Nov. 1 at 8:00 PM ET on ABC.
Watch a Report on Night Train
#fivemin-widget-blogsmith-image-874604{display:none;} .cke_show_borders #fivemin-widget-blogsmith-image-874604, #postcontentcontainer #fivemin-widget-blogsmith-image-874604{width:475px;height:357px;display:block;}

try{document.getElementById("fivemin-widget-blogsmith-image-874604").style.display="none";}catch(e){}