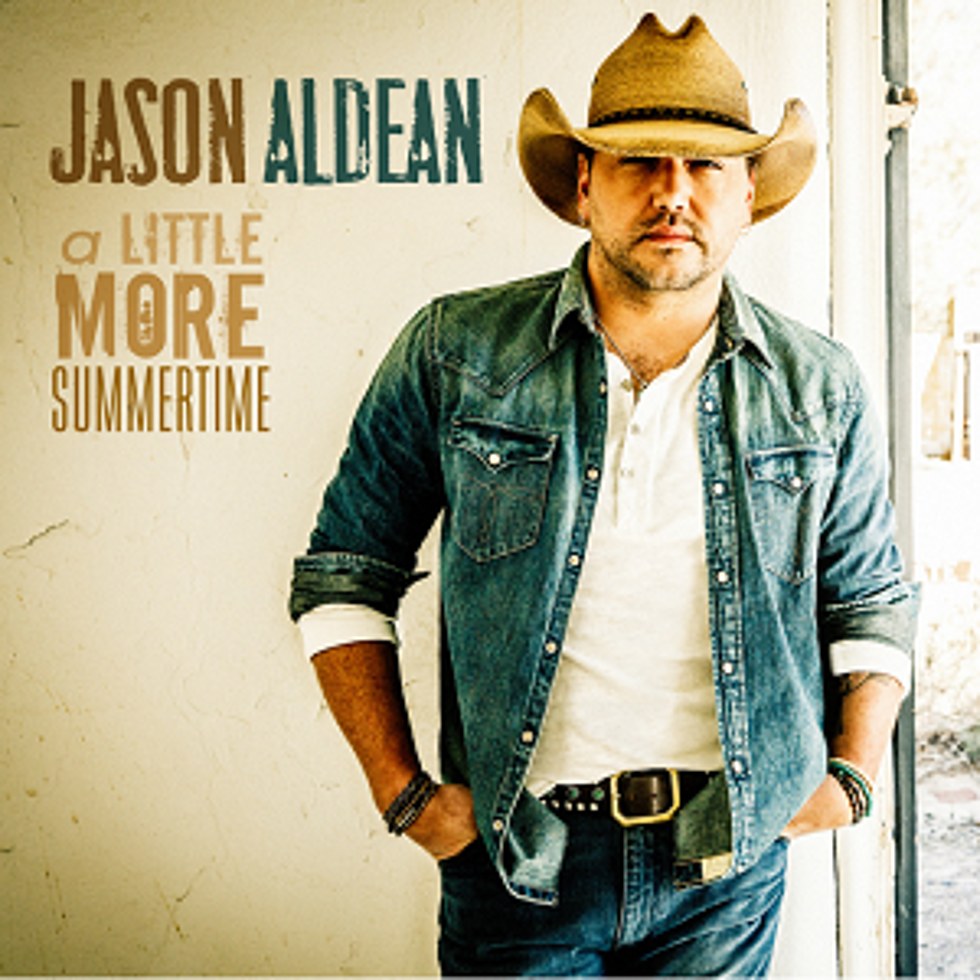 Jason Aldean Reveals Second 'They Don't Know' Single, 'A Little More Summertime' [LISTEN]
Broken Bow Records
On Monday (July 11), Jason Aldean announced the release details for his seventh studio album, They Don't Know, but fans won't have to wait until the album drops in September to hear more of the country superstar's new music. Aldean has dropped the record's second single, "A Little More Summertime."
Written by Jerry Flowers, Tony Martin and Wendell Mobley, and produced by Michael Knox, "A Little More Summertime" is a midtempo tune that finds Aldean mourning a summer love lost: "If that sun woulda just hung up in that sky just a little bit, yeah, just a little bit longer / If those blue water waves coulda stayed at her feet on the beach 'stead of goin' out with the tide / If that wind was a friend, it'd still be blowin' in like a warm Southern whisper / She mighta stayed forever and never, ever left these arms, if only I'd / Had a little more summertime," he sings in the song's chorus.
""A Little More Summertime" really hit me the first time I heard it," Aldean says in a press release. "It's always been about the vibe of a song for me. So when that chorus hits and the song takes off, I knew it had to be on this album."
"A Little More Summertime" is Track No. 2 on They Don't Know; both on the project and in order of Aldean's singles, the tune follows the artist's 17th career No. 1 song, "Lights Come On." The track is going for adds at radio now, and fans who pre-order They Don't Know on iTunes will receive an instant download of the new single.
Listen to Jason Aldean, "A Little More Summertime":
Learn Jason Aldean + More Country Stars' Real Names
Test Your Jason Aldean Knowledge!