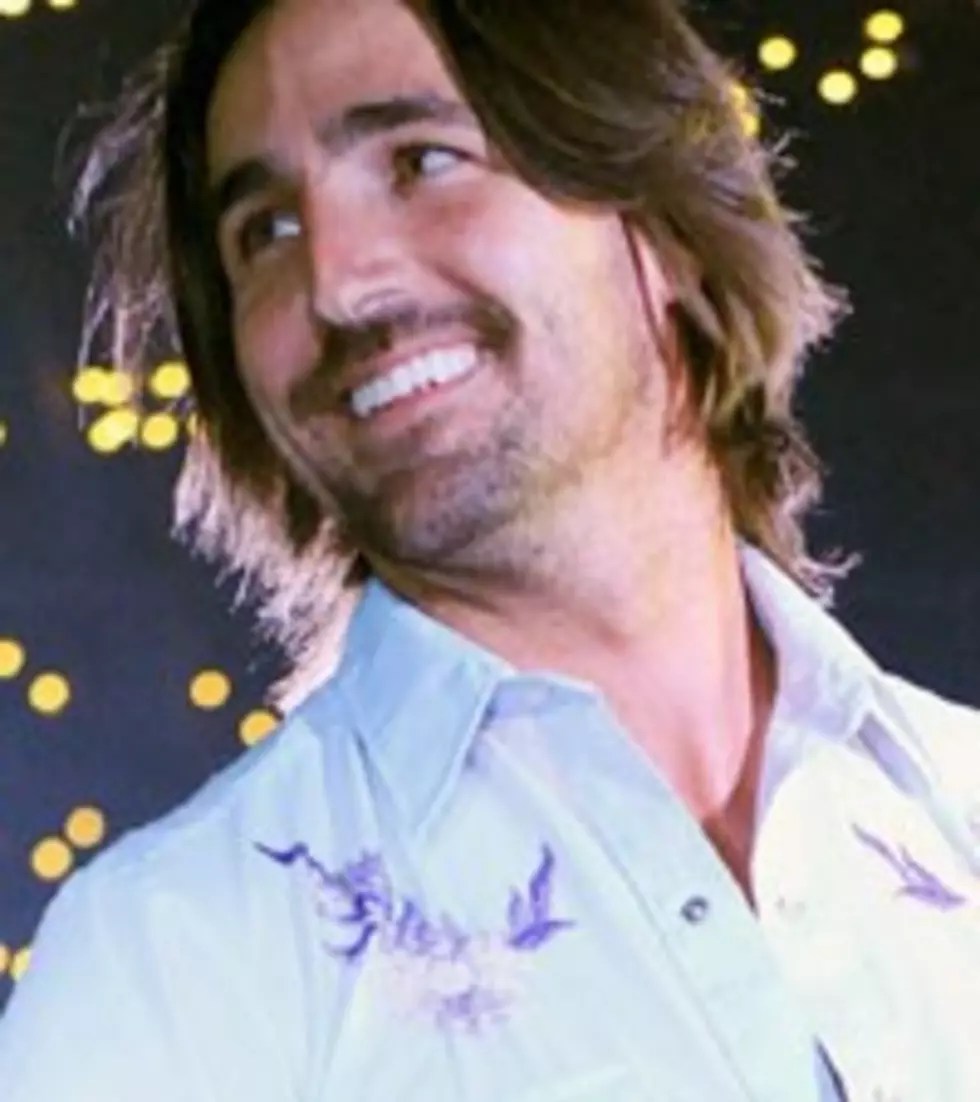 Jake Owen's Baby Pearl Makes Her Video Debut!
Chris McKay, Getty Images
After the country crooner performed his huge hit, "Alone With You" in his living room, with a huge Christmas tree in the background, he treated fans to their first live glimpse of his newborn baby, Pearl. "This is the 'Welcome Olive Pearl to the World Show,'" said Jake with a huge smile before showing off his sleeping daughter. (See Pearl around the 5:02 mark in the video player below.)
Other cameos in the clip include Jake's beloved bulldog, Merle, his wife, Lacey and her mom, who was in Nashville helping take care of her new granddaughter. Olive Pearl Owen was born on Thanksgiving day.
StageIt is an online concert experience that benefits charities of the artist's choice. They're filmed via a webcam and can be anywhere from the singer's home to a concert venue. See upcoming shows and learn more about StageIt here, and learn how you can help St. Jude here.
"The concerts are very spur of the moment," Jake explains. "There aren't any mics or cords, just a few guitars and my MAC that has an eyesight camera on it. I tweet about it ahead of time to let everyone know we're doing it."
Watch a clip of Jake's latest StageIt show, featuring his just days-old daughter, below.
Watch a Clip of Jake Owen's StageIt Show
Watch Jake Perform Live in Our Studio