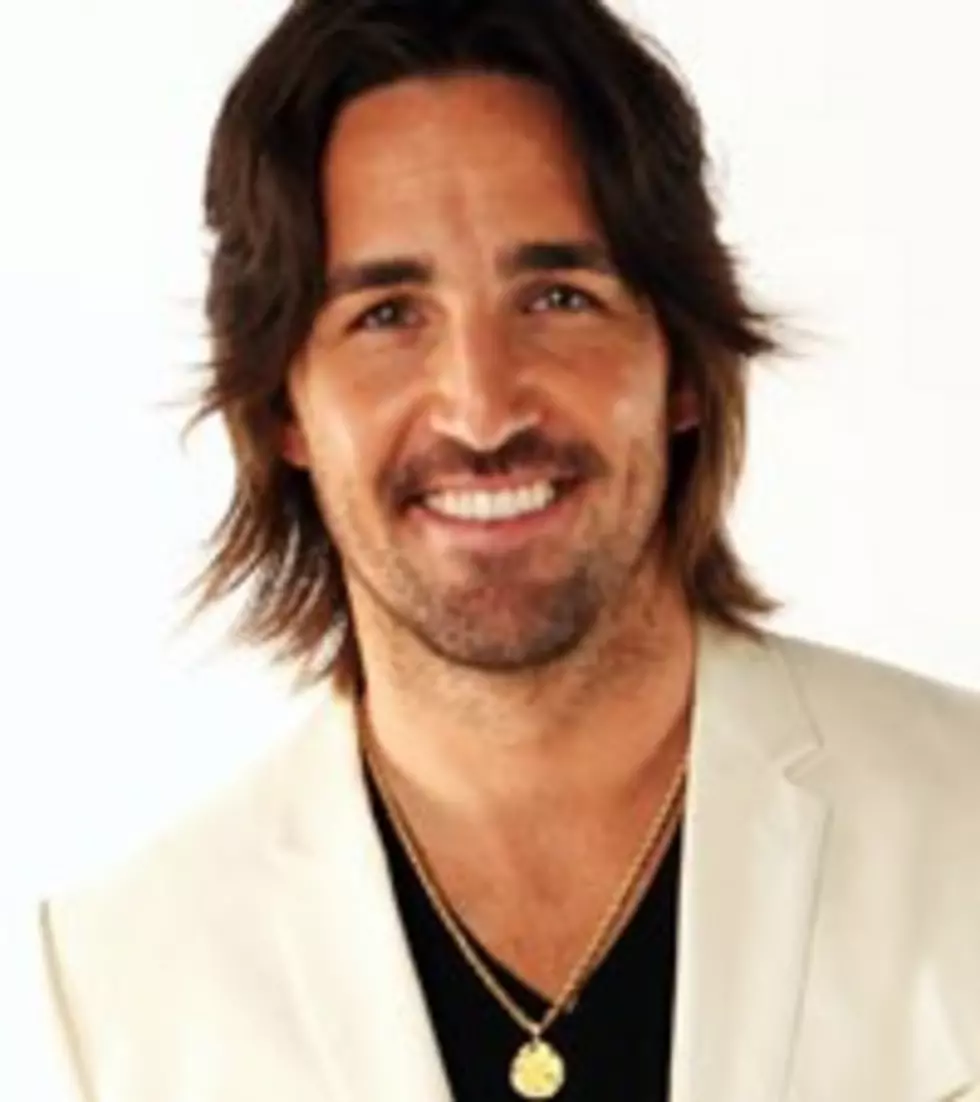 Jake Owen on Marriage: 'My Priorities Are Quite Different'
Christopher Polk, Getty Images for CMT
Jake Owen has plenty to celebrate these days. The Florida native recently scored his second No. 1 with "Alone With You," which topped the charts only a few weeks before he married model Lacey Buchanan in an intimate beach ceremony. While he's thrilled for his success, the 30-year-old insists he is still the same guy he has always been.
"There's a No. 1 song every single week," he tells Billboard magazine. "So, by no means do I think that I am anything special since I've had two No. 1s. I'm very thankful and grateful, and I am very blessed. But on a daily basis, I am trying to figure out another way to connect to another person in order for them to say 'He's a good guy.' I know that I work hard, and I appreciate everything is going on."
The singer-songwriter does admit his string of good luck has caused him to make a few adjustments in recent months. "Well, I bought a nice diamond ring for my wife and we bought a house together," he concedes. "I'm learning to say 'we' a lot more ... With a wife, a house and things to do, my priorities are quite different."
Although, the Florida native may not get to spend as much time as he'd like in his new home. Jake is spending the next few months on the road, opening for Tim McGraw and Kenny Chesney on their Brothers of the Sun tour, and he says there's no place he'd rather be. "First of all, it feels awesome to be out there on that tour," the platinum-selling singer notes. "Every time I play one of those shows, I am blown away that they are even having me out there. I was a guy on the street 10 years ago when they were touring together, and I was watching the show from the grass with my friends and my high school girlfriend -- the one, who [when] I went off to college, told me that I was going to be the next Kenny Chesney. She meant it very sarcastically."
Despite his summer plans, the newlywed is determined to spend time with his bride, who he's brought out on the road. "I love having her out there," he tells The Boot. "It's awesome. When you get married to someone, you marry them because they're your best friend and you share your life with them. What's better than having your best friend go everywhere with you? The other thing is, most people who are married don't have a chance to get out and travel, because their lives keep them where their jobs are. My job takes me around the country, to beautiful, awesome places, so it's like every week, we're on vacation."
The Brothers of the Sun tour, which also includes Grace Potter & the Nocturnals, heads to Nashville, Tenn. and Charlotte, N.C., this weekend. See the complete list of dates here.
Watch Jake's 'The One That Got Away' (Behind the Scenes) Video
%VIRTUAL-globalVideoEmbed-{"videoIds":"517578521","width":"476","height":"357"}%