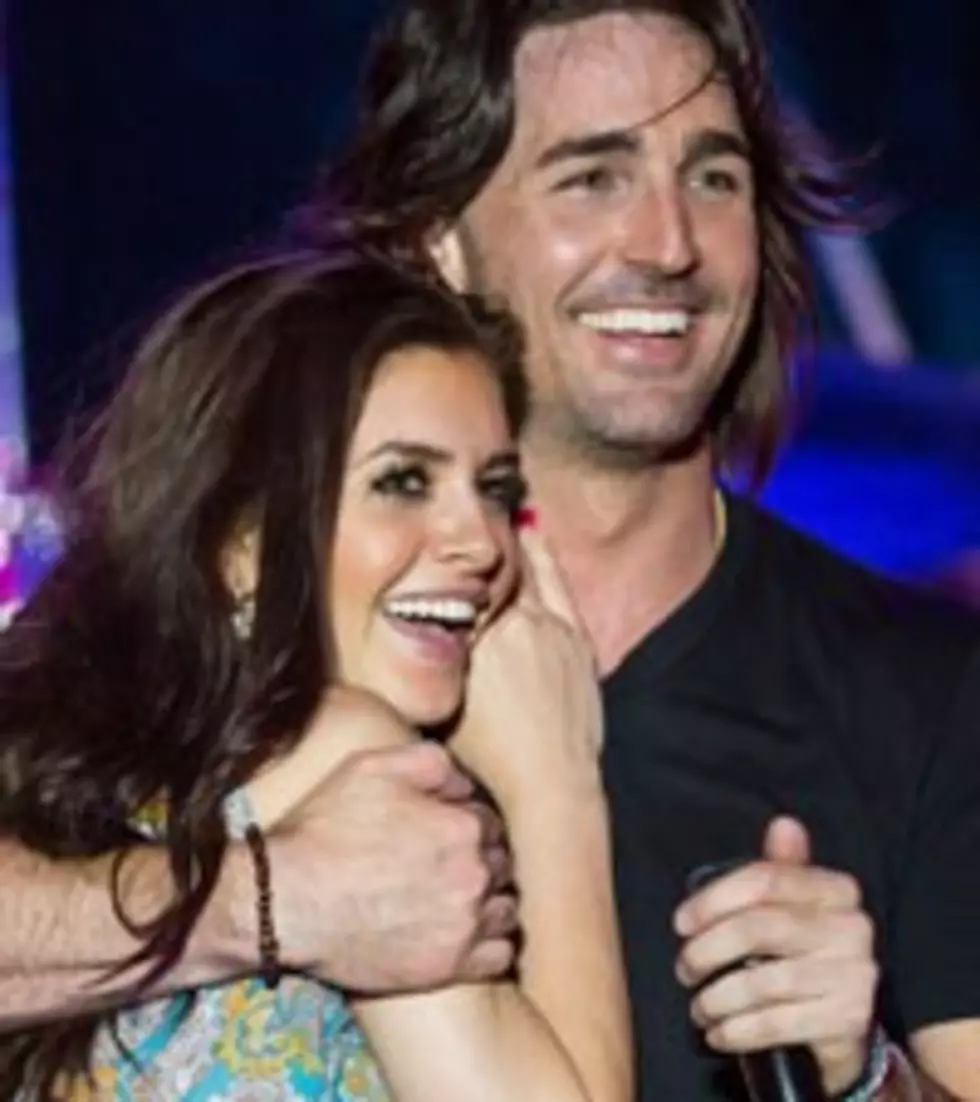 Jake Owen, Lacey Buchanan Engagement: a Family (and Fan) Affair
J. Patrick Rice for JPR Images
As we reported over the weekend, Jake Owen is officially off the market. And now we know why the country heartthrob chose to pop the question in front of about 5,500 people!
Jake was on stage at his annual benefit show in Vero Beach, Fla., his hometown, when he stopped singing for a momentous -- and spontaneous -- moment: He called girlfriend Lacey Buchanan on stage and asked her to marry him. "When I was on stage, it just hit me how many of our family members (Lacey is also a Florida native) and friends were at the show," Jake explains. "So, I thought sharing that moment would mean a lot to everyone."
The singer proposed during his song, "Don't Think I Can't Love You," reciting the lyrics directly to his gorgeous gal. (Watch it happen in the video player below.)
"Lacey is the answer to all of my prayers," says the groom-to-be. "She is an amazing person and I'm the luckiest guy in the world."
Jake's reps are now getting floods of requests for interviews, but the country star is insistent on taking this week to celebrate his engagement. "Right now, I'm focusing on what is most important and that is spending some quality time with Lacey and our families," he says.
Jake and Lacey, a model from Winter Park, Fla., met when she was cast as the singer's love interest in his "Eight Second Ride" video. She also appears in Jake's "Barefoot Blue Jean Night" video.
Watch Jake Propose!
#fivemin-widget-blogsmith-image-379763{display:none;} .cke_show_borders #fivemin-widget-blogsmith-image-379763, #postcontentcontainer #fivemin-widget-blogsmith-image-379763{width:570px;height:411px;display:block;}

%VIRTUAL-globalVideoEmbed-{"videoIds":"517503992","width":"476","height":"357"}%