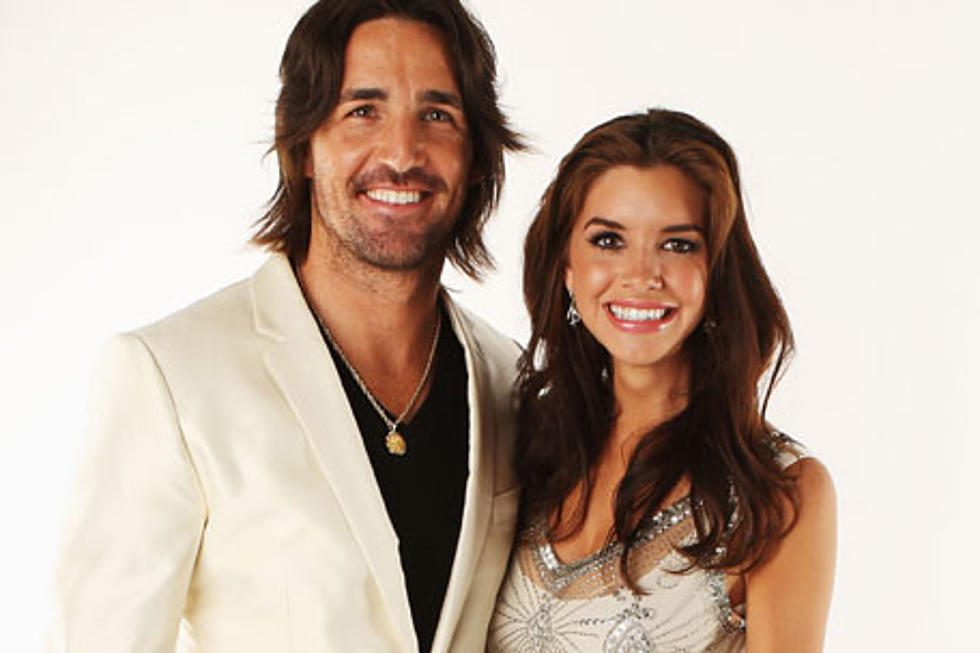 Jake Owen Baby News: Wife Lacey Is Pregnant With a Girl!
Getty Images for CMT
"Not only do I have a beautiful wife I get to spend my life with, I'm getting a baby too!" Jake tells People. "You know with other people's babies, they'll say, 'Do you want to hold the baby?' And I always am excited to do that, but then you have to give the baby back. Now we get to keep the baby!"
2012 has certainly been a life-changing year for the 30-year-old singer. Just a few weeks after scoring his second No. 1 hit, he popped the question on stage during a concert in April and married his better half just a month later in an intimate, barefoot ceremony on a Florida beach.
Lacey knew she was pregnant when they tied the knot, but she and Jake decided to keep the baby news secret until they knew the gender ... and so that they could enjoy their nuptials without the stress of going public with their private joy. The new husband and dad-to-be knows people will do the math and question their short engagement, but he insists they would've walked down the aisle regardless.
"We actually found out Lacey was pregnant after I had asked her dad for his permission," Jake reports. "From the day I met her, there was no doubt in my mind I wanted to marry her, and we always knew we wanted a family. The way we saw it, the baby news was a bonus on top of the engagement, but we didn't want anyone to think we were getting married because Lacey was pregnant, and we wanted to celebrate our wedding first."
Jake and Lacey were shocked to hear their nursery calls for pink instead of blue. They had consulted the Chinese Birth Calendar and were convinced their first child would be a boy.
"So when the technician said it was a girl, were were like, 'Are you sure?'" Jake recalls. "She said she was as sure as she could be."
"I love having her out there," Jake tells The Boot. "It's awesome. When you get married to someone, you marry them because they're your best friend and you share your life with them. What's better than having your best friend go everywhere with you? The other thing is, most people who are married don't have a chance to get out and travel, because their lives keep them where their jobs are. My job takes me around the country, to beautiful, awesome places, so it's like every week, we're on vacation."
Congrats to Jake and Lacey!