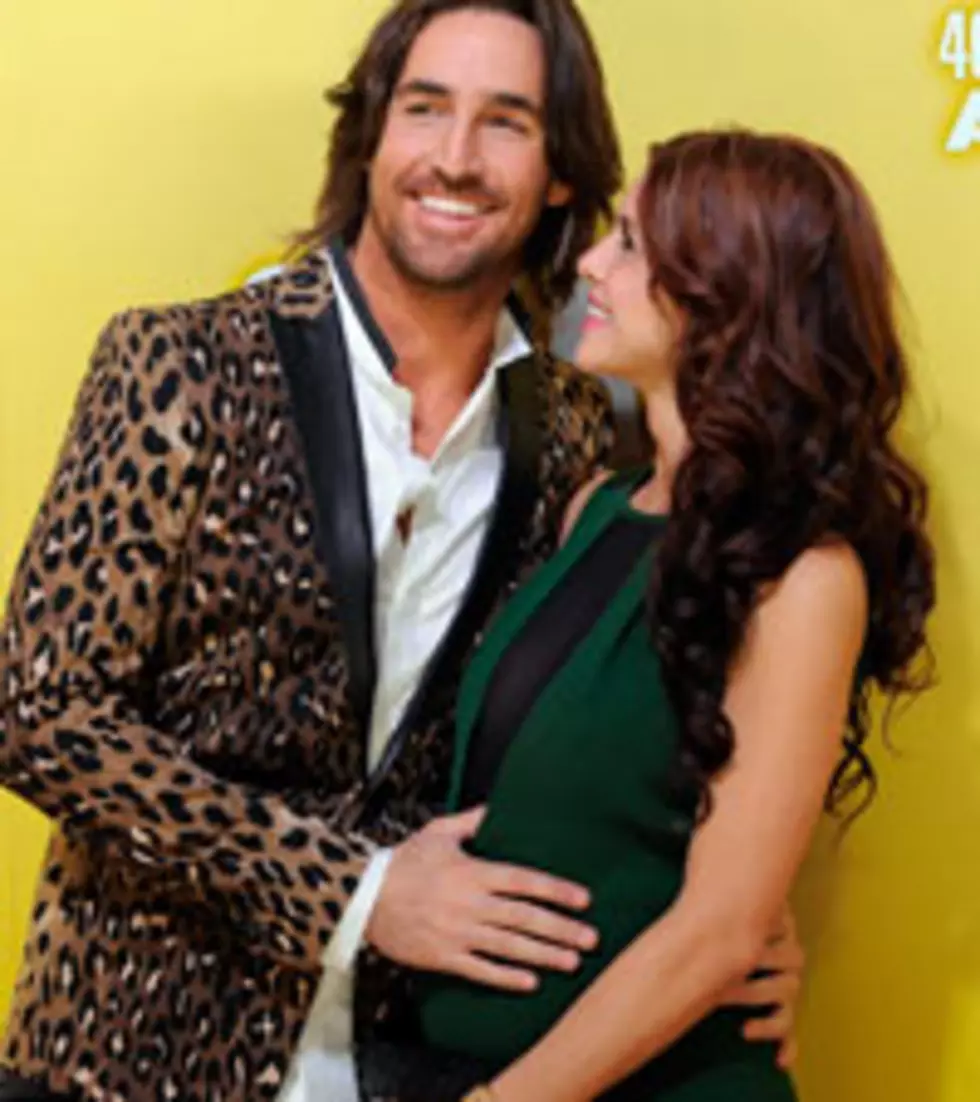 Jake Owen Baby Name: Singer's Firstborn to Have Meaningful Moniker
Chris Pizzello, Invision/AP
It's just a few weeks until Jake Owen and his wife, Lacey, meet their new baby girl, and they've already got a name picked out. The pair told The Boot on Thursday's CMA Awards red carpet that they'll be calling their new bundle of joy Pearl. The name holds special meaning for Jake, as it was that of his godmother who recently passed away. Though Pearl Owen's due date is still roughly three weeks away, the whole family is excited to meet its newest member.
"My parents -- as most parents are -- are very excited about having grandkids," Jake says. "My mom has asked me for years, 'When are you going get married? I want grandbabies.' I told her that it was going to take the right person. I really never thought I'd get married, but a lot of things in my life have happened when I least expected it, and Lacey came into my life at a time when I needed it most -- and needed her the most -- and thankfully she'll be here with me until my dying day."
Little Pearl can expect to get a lot of attention from her daddy, despite his busy schedule.
"I'm a hands-on guy," he admits. "Maybe that's a bad thing, I don't know ... It's a big adjustment, but I'm probably the happiest I've ever been in my life. I feel complete. I feel like I don't have anything that's missing in my life."
Jake is still getting some shows in before the birth of his first child. He plays San Antonio, Texas, tonight (Nov. 2). See a list of tour dates here.
Watch Jake Perform Live in Our Studio
#fivemin-widget-blogsmith-image-163535{display:none;} .cke_show_borders #fivemin-widget-blogsmith-image-163535, #postcontentcontainer #fivemin-widget-blogsmith-image-163535{width:476px;height:351px;display:block;}

try{document.getElementById("fivemin-widget-blogsmith-image-163535").style.display="none";}catch(e){}