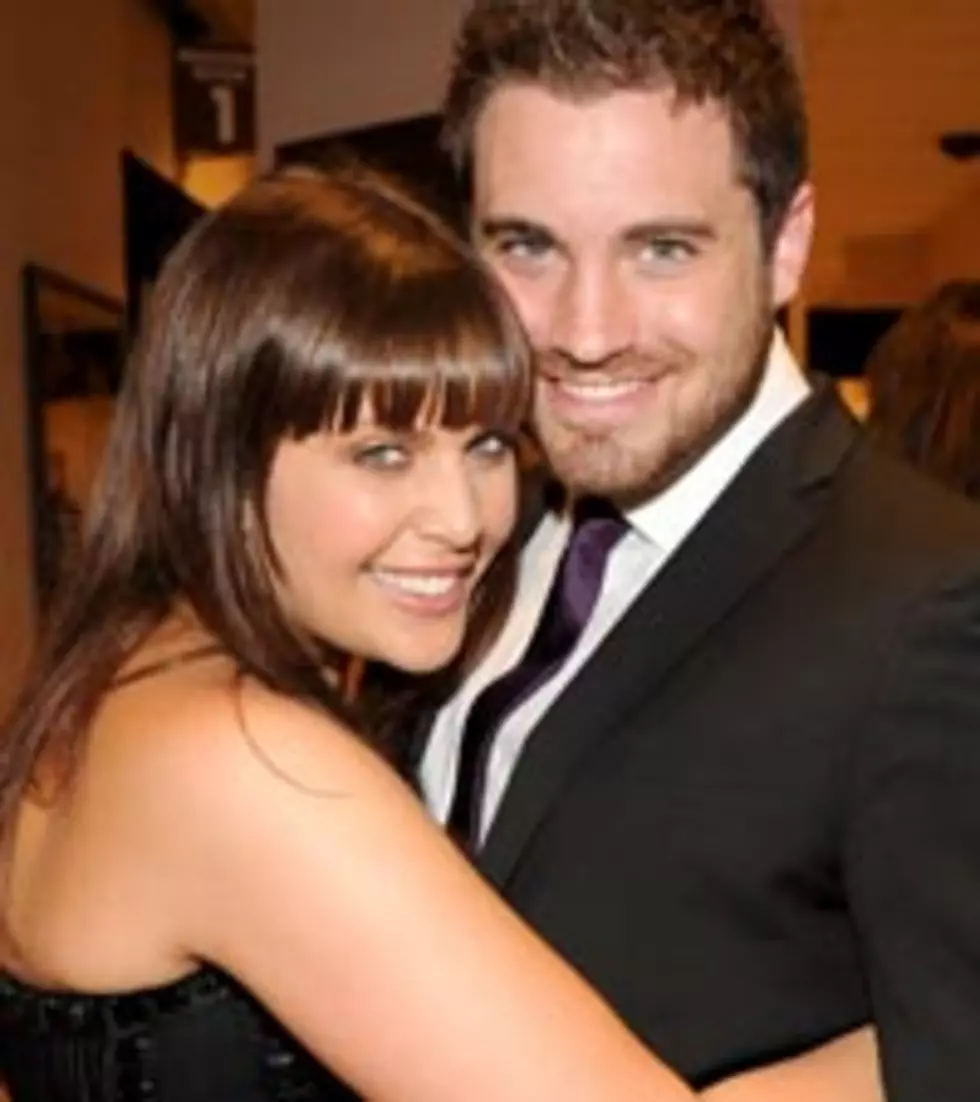 Lady Antebellum's Hillary Scott Is Engaged!
Rick Diamond, Getty Images
Hillary Scott is sporting a sparkly new accessory on her left hand -- an engagement ring! The Lady Antebellum singer said "yes" to her boyfriend of a year, drummer Chris Tyrell, over the 4th of July holiday weekend.
"Chris proposed exactly the way I've always dreamed," the bride-to-be tells People. "Our families were close by, but it was just us out on a beautiful deck overlooking a lake in East Tennessee. We had just been on a hike and -- in our workout clothes -- he hit the knee! We feel so blessed by God that He sent us each other, and we are looking so forward to forever together!"
Hillary and Chris met last year on Tim McGraw's Southern Voice tour. Their fairytale courtship was the inspiration behind Lady A's latest hit, 'Just a Kiss' -- the first single from the trio's upcoming album, 'Own the Night,' due September 13.
There's no word yet on a wedding date, but it won't likely be anytime soon. Lady Antebellum are in the middle of their summer headlining tour, while Chris is on the Brad Paisley H2O II tour, drumming for opening act Eden's Edge.
Congrats to the happy couple!
if(typeof AOLVP_cfg==='undefined')AOLVP_cfg=[];AOLVP_cfg.push({id:'AOLVP_1020799474001','codever':0.1,'autoload':false,'autoplay':false,'displaymnads':true,'playerid':'89761511001','videoid':'1020799474001','width':476,'height':357,'playertype':'inline','stillurl':'dynamic','videolink':'#','videotitle':'dynamic','videodesc':''});