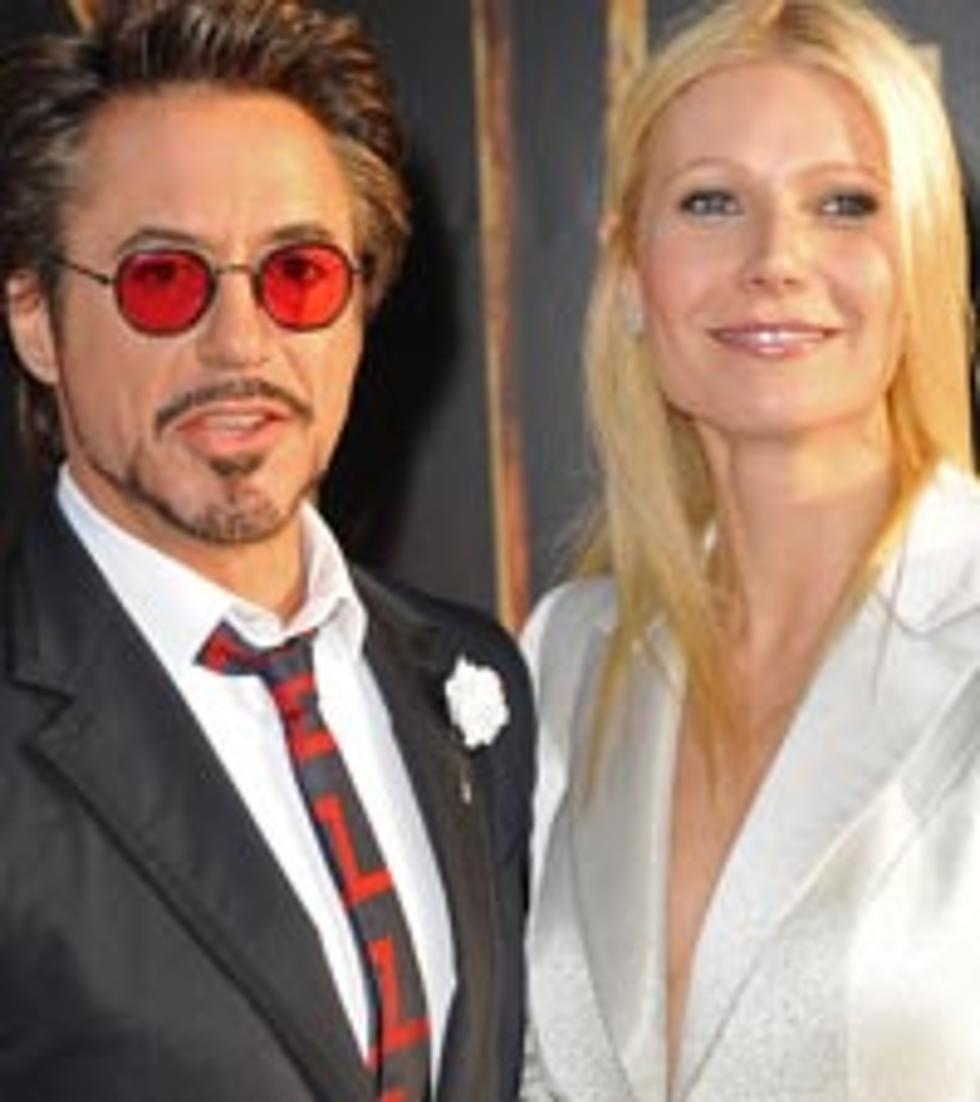 Gwyneth Paltrow Gets 'Strong' Advice From Robert Downey, Jr.
Robyn Beck, AFP/Getty Images
When Gwyneth Paltrow was researching her role as a country singer and a not-so-successful recovering addict in the upcoming film, 'Country Strong,' she sought the advice from another Hollywood A-lister who went through his own struggles with addiction.
"I've never experienced addiction, so you know who was really helpful? Robert Downey, Jr.," says Gwyneth of her now-sober 'Iron Man' co-star. "Before I started this movie, I called him and had a really long conversation about addiction and what happens when you've completely blown it and how you behave the next morning. He was so helpful, and he wrote me this amazing e-mail which I referred to the whole course of the shoot about how addiction behaves. He really made it accessible to me, and he put it in terms where I felt I could make it real instead of someone pretending to be [addicted]. Also I'm so connected to him and I love him so much, and it was hard for me to imagine him going through that, and that was like an opening for me to the character. I relied on him a lot for that."
In 'Country Strong,' Gwyneth portrays Kelly Canter, a fallen country star dealing with addiction. Tim McGraw plays her husband-manager who pulls her out of rehab in an attempt to resurrect her career with a comeback tour, taking along opening acts played by Leighton Meester and Garrett Hedlund.
'Country Strong' opens in limited release in Nashville and Los Angeles on December 22, nationwide on January 7. Watch a sneak preview of the movie below.