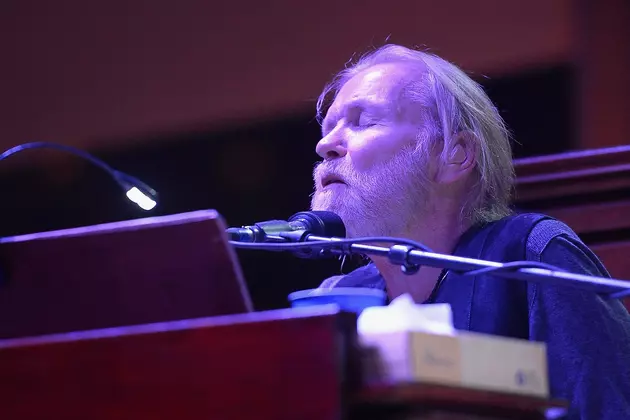 Gregg Allman Cancels His 2017 Tour Dates
Gustavo Caballero, Getty Images for SOBEWFF®
Gregg Allman has canceled all of his 2017 tour dates, with no explanation offered.
"It has been determined that Gregg will not be touring in 2017," a statement on Allman's official website reads. "For those of you who purchased tickets for shows in June, contact the ticket outlet from where you purchased the tickets for a refund."
"Not making a show is a really hard decision for me because I want to play so bad, but it's also hard on my partners and fans who make plans to be with me. I never want to put anybody in a bad spot. I'm so grateful for the people that I work with and for the fans that come to my shows, and I want to be at my best for all of them," Allman said in a statement in November. "That means I'm going to have to wait until I'm feeling really good, not just good enough like I have been. Good enough isn't working for us all."
In between his canceled shows in August and his canceled stops at the end of the year, Allman played two concerts, in September and October, Ultimate Classic Rock reports.
Also in November, Allman announced that he was finishing up a new album, produced by Don Was, called Southern Blood. His official website lists the album's ship date as March 29, but also says, "Stay tuned for announcements regarding release date."
Ranking the Allman Brothers' Albums