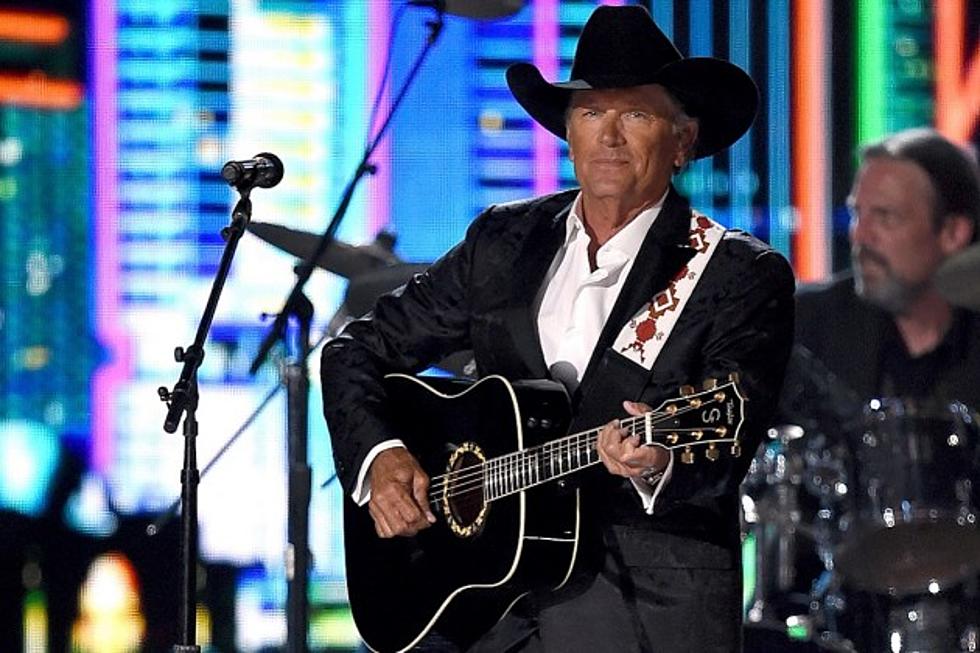 George Strait Announces Las Vegas Concert Dates — Get an Exclusive Pre-Sale Offer
Ethan Miller, Getty Images
George Strait may not be touring anymore -- but that doesn't mean he won't be playing live ever again. The country legend has announced a run of shows in Las Vegas, scheduled for the spring and fall of 2016, and The Boot has an exclusive pre-sale offer for its readers!
Strait will be one of the first entertainers to perform at Las Vegas' new 20,000-seat Las Vegas Arena, which is scheduled to open in April of 2016. His concerts are scheduled for April 22, April 23, Sept. 9, Sept 10, Dec. 2 and Dec. 3. Kacey Musgraves will be Strait's opening act on all four dates.
Tickets for Strait's Las Vegas concerts range from $75 to $200, plus applicable fees, and will go on sale to the general public on Oct. 2 at 10AM PT at StraitToVegas.com. However, The Boot's readers will be able to purchase tickets in an exclusive pre-sale that runs from 10AM PT on Sept. 25 through Sept. 30.
"I'm very excited to be coming back out and playing for the fans out there," Strait says. "I'm really looking forward to it so much. Come April, it'll be about a year and 10 months since I performed with my band … It's gonna be exciting to get back out there again. I'm looking forward to singing those songs that I love so much."
Strait announced his decision to stop touring, as well as his final The Cowboy Rides Away Tour, in September of 2012. The trek kicked off in January of 2013, with its final show taking place on June 7, 2014, and drawing 104,793 fans to AT&T Stadium in Arlington, Texas. Footage from the concert has since been released as a live album and DVD.
In a ironic twist -- or as proof that Strait was thinking ahead -- back in September of 2012, when discussing his decision to quit touring, Strait said of his choice, "In 2016, I might say, 'What a dummy.' If that's the case, I'll reconsider."
Win Tickets to See George Strait Live in Las Vegas!
Test Your George Strait Knowledge!
A Look Back at George Strait's Career in Pictures