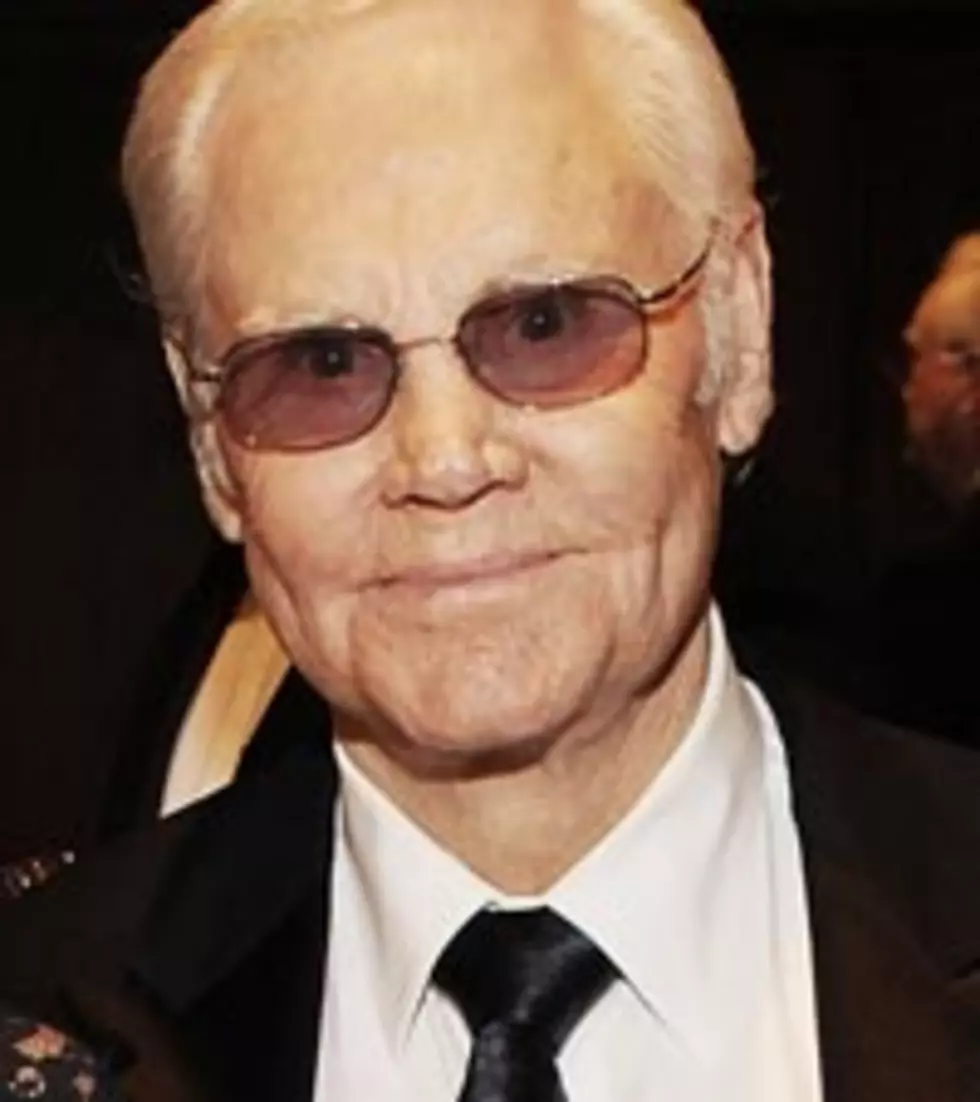 George Jones Returns Home From the Hospital
Rick Diamond, Getty Images
George Jones is home from the hospital and busy making football picks, reports Nashville's Tennessean newspaper. The 79-year old country icon had gone to a Nashville hospital for routine exams on Wednesday. Once there, he joked that he didn't feel like braving the cold weather to return to his Franklin home, so decided to spend the night.
Reached at his home on Thursday (January 6), George said he felt fine and was thinking about the Sunday NFL playoff game between the Philadelphia Eagles and the Green Bay Packers.
"I believe Aaron Rodgers of the Packers and Michael Vick of the Eagles are the best that have come along in a long time," said the singer. "I think the Eagles, with home field advantage and home field noise will have to be my pick. So pick Vick, quick."
It's still not clear what really caused The Possum to stay overnight in the hospital. But whatever it was certainly doesn't seem to be slowing him down. The Country Music Hall of Famer is scheduled to head out on tour next month, with the first stop February 5 in Tunica, Miss. For a complete list of his upcoming shows, click here.