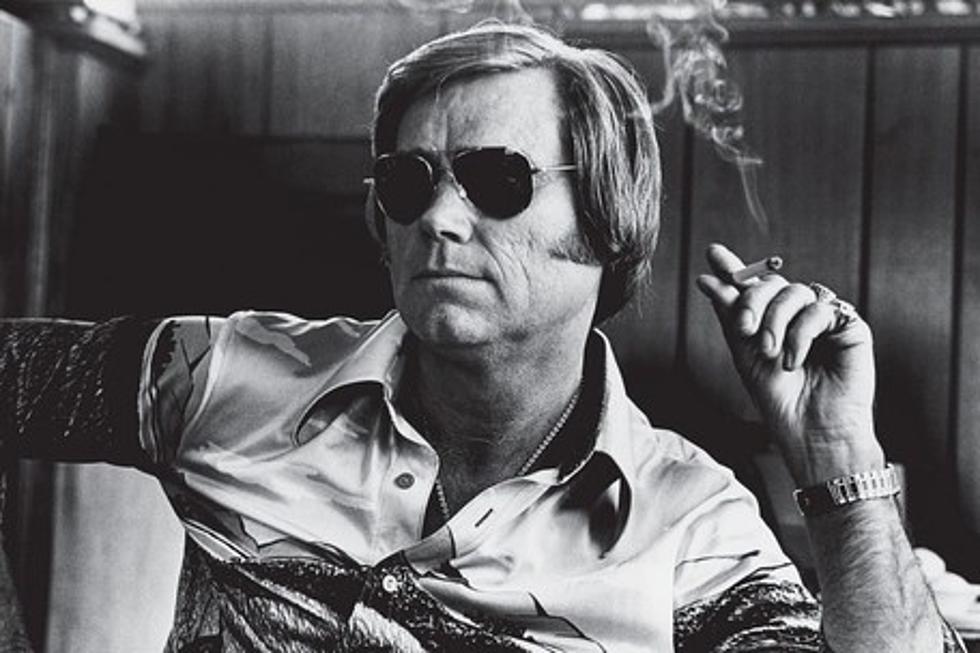 George Jones Biopic Announced
Webster PR
The life of legendary country singer George Jones will be the subject of an upcoming feature film. Los Angeles-based 28 Entertainment announced Tuesday (June 18) that it has acquired the rights to Jones' life story for an as-yet-untitled film project, for which Nancy Jones, the singer's wife of 30 years, will serve as a consultant and executive producer.
The film is written by Dennis L. Baxter, who will produce alongside 28 Entertainment's Jay Hoffman and Brian A. Hoffman.
"Over the years we have been approached to make George's life into a feature film, but it was not until Dennis Baxter became involved that we were confident the story could be told accurately," Nancy Jones says in a press release. "George and I started working with Dennis six years ago in crafting the life-long story. Knowing George had input in this film and that it will be told the way he wanted it told, I feel we are in good hands to collaborate with 28 Entertainment as we move forward with production."
The script portrays Jones' legendary musical career, his descent into alcohol and drug abuse, and the transformation he underwent after marrying Nancy and ultimately conquering his addictions.
Baxter says the country legend himself would have approved. "George had hoped to see the movie before he passed and worked with me to make sure the story was complete," he states.
"George's career is one of the most celebrated of country music legends, and we feel it is important to tell his story for fans and music lovers around the world," adds Jay Hoffman of 28 Entertainment. "We are huge fans of George and his music and look forward to working closely with Nancy as we bring his life to the big screen."
No director, stars or timeline have yet been announced for the George Jones biopic.