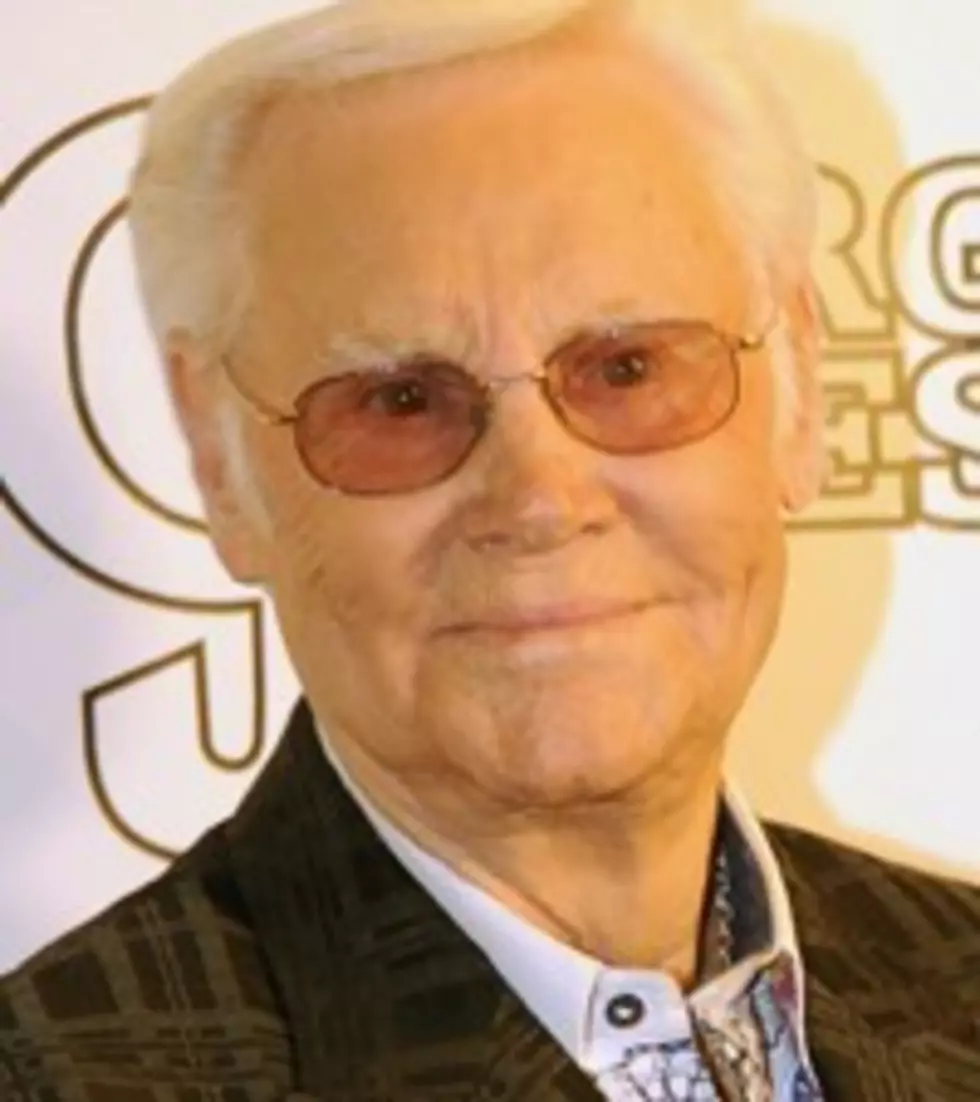 George Jones' Home Fails to Sell on Auction Block
Rick Diamond, Getty Images
This past weekend was a disappointing one for George Jones, who was unsuccessful in auctioning off his Tennessee estate. According to Nashville TV station WTVF, the country legend refused the "low bids" that were made on his home and its surrounding 78-acres on Saturday (July 7).

Those in attendance for the unsuccessful auction included real estate agents, developers and many who were just fans of the legendary singer.
The home, which is located just south of Nashville in Franklin, Tenn., originally went on the market last year with a $15.5 million price tag. The price then fell to $10 million, but that price cut didn't do the job, so the singer tried his luck at the auction block. However, the total bidding for the property, which was split into five parcels, was less than $2.5 million.

"Being a special property for a famous person, that's neat, but at the end of the day this has to be a property that someone wants to live and enjoy," JP King Auctions' Craig King told WTVF.
George declined to accept any of the offers on Saturday, but auctioneers told the TV station that they are still working with interested parties from 18 different states.


Watch WTVF's Coverage