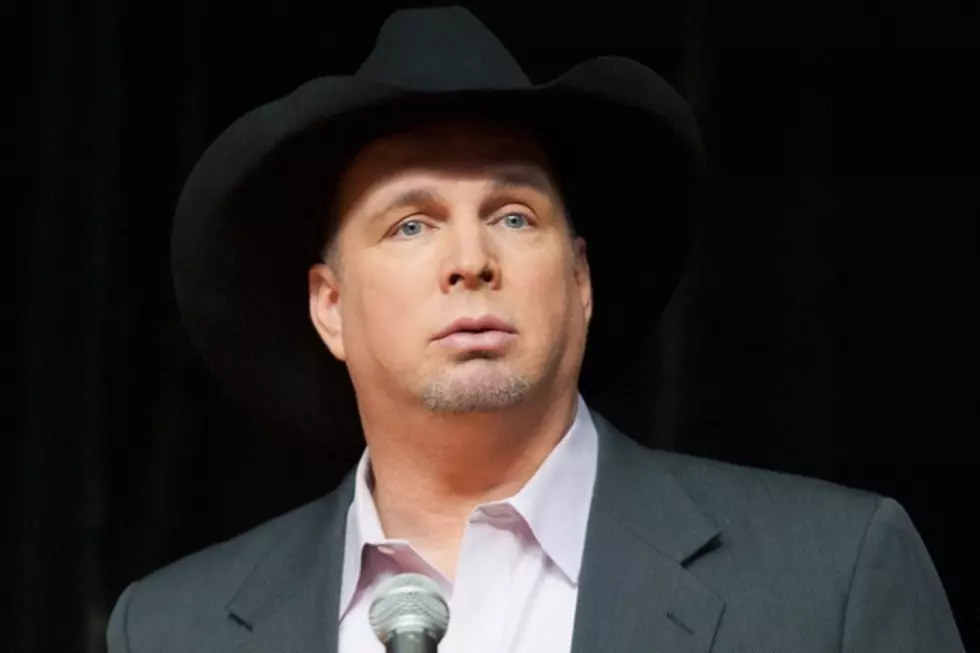 Garth Brooks Comeback Shows 'Up in the Air' After Two Dates Are Canceled
Erika Goldring, Getty Images
The promoter of Garth Brooks' upcoming comeback shows in Ireland says all five performances are at risk after a local council denied the permits for two of the shows.
Brooks was scheduled to perform five sold-out shows from July 25-29 at Croke Park in Dublin to kick off his worldwide comeback tour. The shows have been sold out for months, but in the wake of protests from local residents, the Dublin City Council refused to license the last two nights.
The council announced their decision on Thursday (July 3), granting outdoor event licenses for shows on the 25th, 26th and 27th, but denying the licenses for the 28th and 29th. The council  cited their concerns about fears of noise, traffic disruption, illegal parking and "potential anti-social behaviour," saying their reasoning was "to minimise disruption to the neighbourhood in which the concerts are to take place."
The decision marks a major victory for the Croke Park Residents Association, which had opposed the shows, citing an agreement with Croke Park in which no more than three concerts could take place at the venue in a year. It is a stunning reversal from just two weeks ago, when it seemed the shows would move forward despite the protests.
"In my view it will go ahead and the five concerts will happen," Croke Park Director Peter McKenna maintained in June.
Concert promoter Peter Aiken says the move puts all of the shows in danger.
"It's up in the air, that's the honest to God answer," he tells RTE (quote via the Irish Times). "I can't turn around and say the three shows are going to happen."
Aiken explains that the scale of the show is such that it was planned for five nights to have time to "get it right." He says he and members of his staff have been in daily contact with members of the city council, and there had been no prior indication that there would be problems with any of the permits.
As for speculation that the two additional shows could still take place at another location, Aiken says that's impractical.
"It's a one off show ...we can't strip that down and move to another venue," he states.
Brooks announced his comeback tour in December of 2013 during a special appearance on 'Good Morning America.' He says the tour may last as long as three years, and is likely to feature new music. The shows will also feature his wife, Trisha Yearwood.
Brooks has not commented publicly on the cancellations.