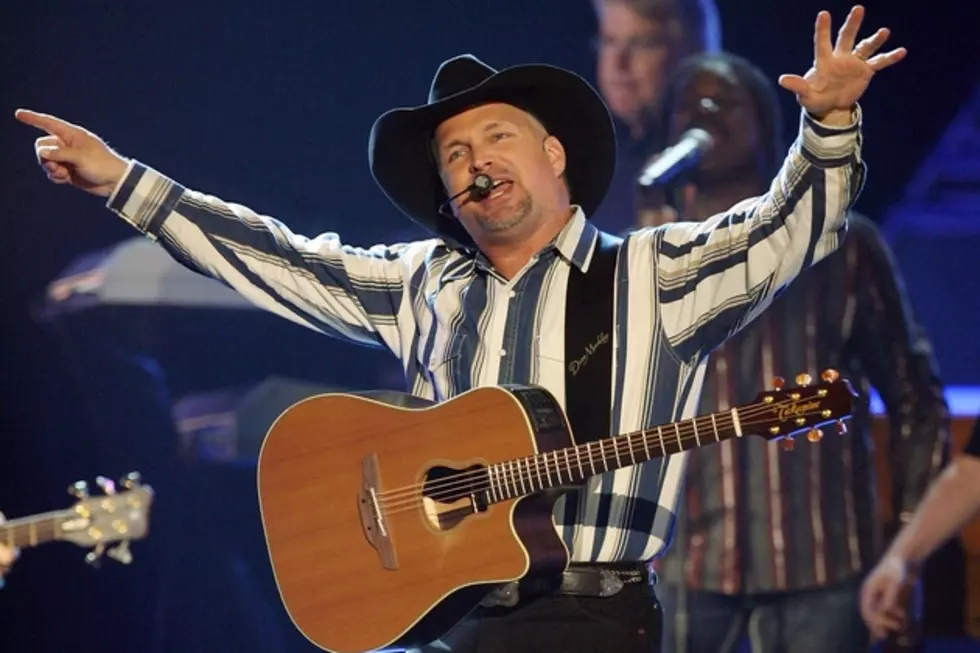 Protesters Oppose Garth Brooks Comeback Shows in Ireland
Ethan Miller, Getty Images
Garth Brooks sold out all five nights of his Comeback Special concerts at Croke Park in Ireland in July, in advance of his upcoming world tour, but it turns out not all of the residents in the city of Dublin are thrilled with his arrival.
According to the Irish Examiner, some of the neighbors of the park have been picketing outside the stadium, protesting the country music superstar's performance at the venue.
The local residents alliance says that Brooks' shows exceed a previous agreement limiting the number of concerts at Croke Park, and will have a "detrimental effect on the surrounding community for the duration of the concerts."
This isn't the first time the park's surrounding community has protested the singer-songwriter's performance. A heated meeting was held in February regarding his upcoming shows.
"The issues run . . . parking and congestion, anti-social behavior -- we've been unable to move in and out of our homes without harassment," says Patrick Gates of the Croke Park Residents Alliance. "Litter, noise pollution -- they're all the issues that we have, and we thought we had an agreement with Croke Park. They've failed and they've breached every agreement that they've had with us."
Supporters of the shows cite the more than €100m the city will gain from Brooks' concerts, as well as the influx of tourists from all over the world who are anxious to see the Country Music Hall of Fame member return to the stage after a 10-year break.
While not all of the residents of the capital of Ireland are thrilled with his arrival, Brooks says he is anxious to perform in the arena.
"Before we go back on tour in the fall of 2014, I want to challenge myself, the band and crew," he explains. "In '97, we were lucky enough to play Croke Park, the stadium was under construction. 130,000-plus of some of the greatest fans in the world. I was quoted then as saying, 'When this stadium is finished, I would love to come back and try to fill it again…this time to the brink' -- and we're back to do just that."
Brooks has yet to reveal any details of his upcoming global trek, but says he expects it to last about three years. His new single, 'The Call,' with his wife, Trisha Yearwood, is steadily climbing the charts.