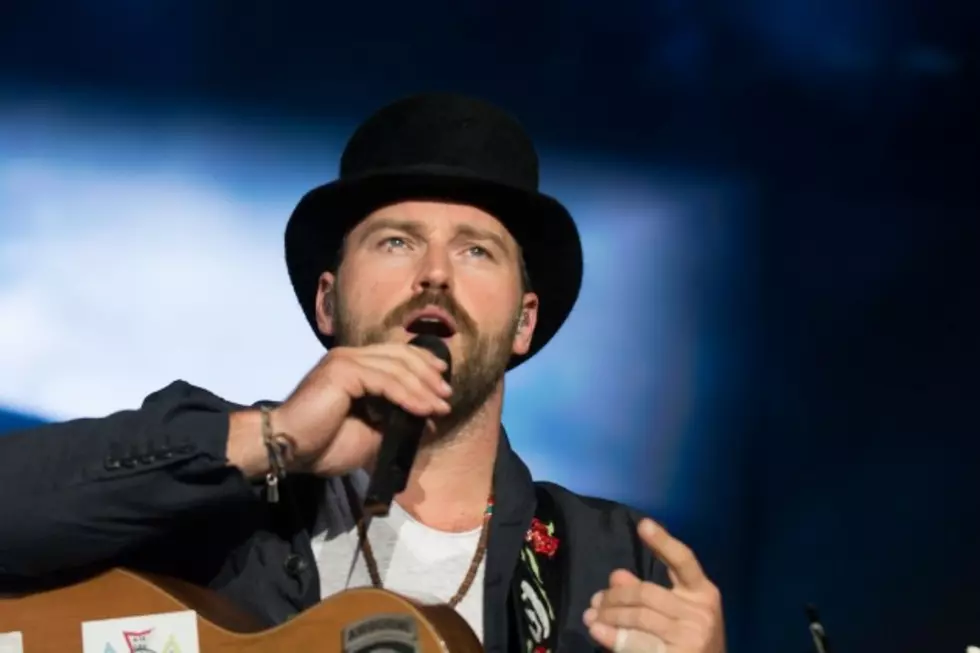 Zac Brown Band Help Out Foo Fighters on New Song, Inspired By Nashville
Dave Kotinsky, Getty Images
There's been lots of buzz around the Zac Brown Band's involvement with Dave Grohl and his band Foo Fighters, particularly regarding ZBB's 'The Grohl Sessions' record, produced by the musician. In a continuation of their partnership -- this time, with the roles reversed -- Foo Fighters recorded 'Congregation,' a tune off their upcoming 'Sonic Highways' album and inspired by Nashville, at Brown's Southern Ground Studios.
It's a rowdy American rock song heavy with guitar and containing country-inspired lines like, "And they're singing like a bluebird in the round," which references Music City's iconic Bluebird Café.
"The Bluebird I knew a little bit about, but I learned a lot," Grohl comments. "In Nashville, it seems like there are these rites of passage that you have to go through to become a star, whether you're a singer or a songwriter, and the Bluebird is really one of those. If you can get down at the Bluebird, you've got a gig."
The song will also be a key part of the Nashville episode of Foo Fighters' 'Sonic Highways' HBO documentary. The series follows the band as they visit eight U.S. cities rich in musical history, writing and recording a song at each destination.
"Everybody knows Nashville is the country music capital of the world. But then I start to realize, 'Wait a minute. The foundation of a lot of these musicians is in the church,'" Grohl says. "Whether it's Dolly Parton or Carrie Underwood [who appear in the documentary], they started in church. I never knew that."
Foo Fighters will perform at Nashville's Ryman Auditorium for the first time on Oct. 31, right after the Nashville 'Sonic Highways' episode airs that same night. The show sold out within minutes, setting a traffic record on the venue's website.
Although they're in different musical genres, the bands seem to respect one another equally. While recording 'The Grohl Sessions,' Grohl says he was particularly impressed by ZBB's musicianship.
"They're unbelievable. The band is so good they can be tracked live," he says. "We didn't f--k with computers; we tracked live, four-part harmonies around one microphone."