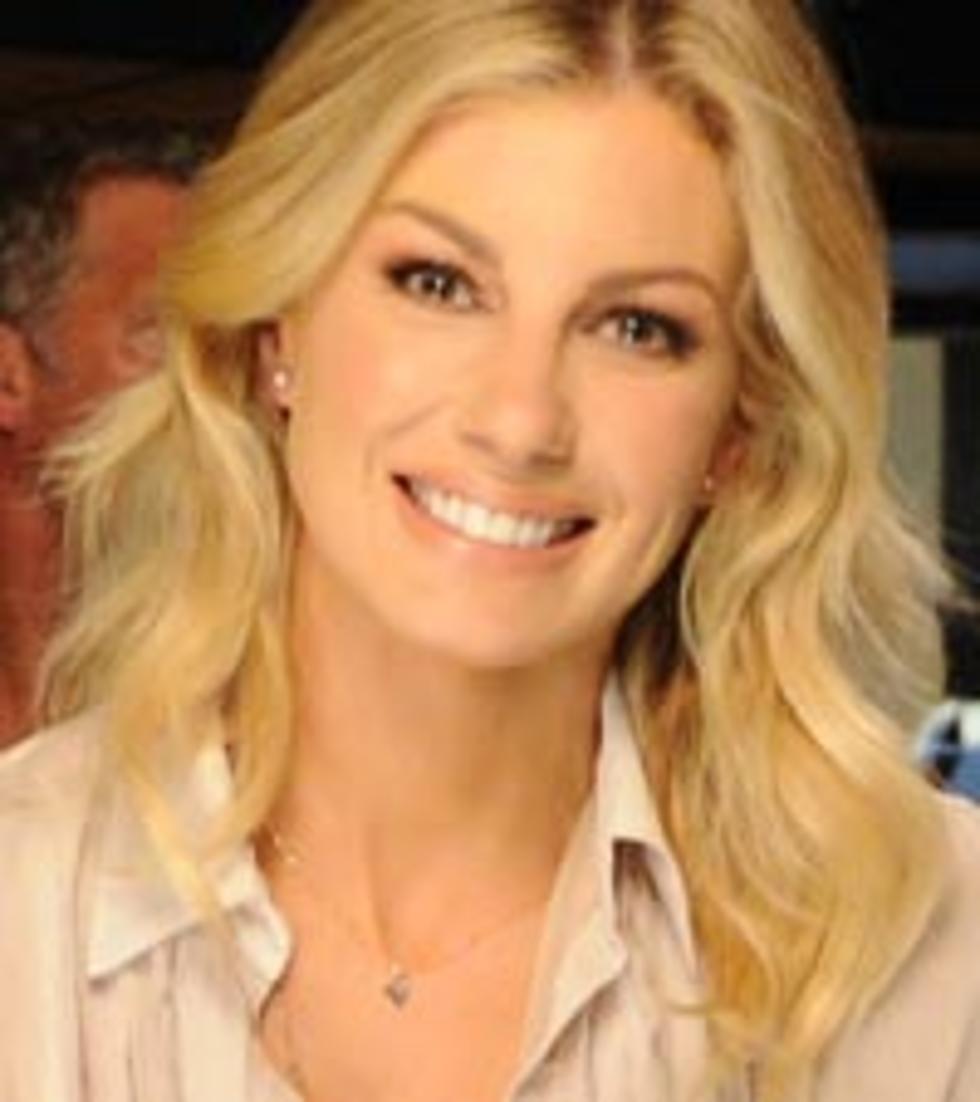 Faith Hill Brings 'Hope' to the Today Show
Jason Merritt, Getty Images
Faith Hill graced NBC's 30 Rock studios this morning (January 14) to chat with Hoda Kotb and Kathie Lee Gifford fill-in Willie Geist about a rather solemn subject. Commemorating the one year anniversary of the earthquake that devastated Haiti, Faith told the 'Today' show about a documentary she's working on to bring help and awareness to the disaster victims.
"Tide Loads of Hope was born out of Katrina," Faith explained. "I was so impressed by the practicality of the need for washing clothes after a natural disaster occurs. [It's] something so basic that we all kind of forget about. This documentary is to focus on Tide going over to Haiti and provided washer and dryers for the university hospital and an orphanage there."
The feat of this generosity is one even Faith is amazed by. "I don't know how they were able to do that," admitted the country superstar. "So many of them made a decision, 'This is a need and we're going to figure out a way to get over there and do it and make it happen.' There are so many great stories like that. I champion what they've done ... As a wife, a homemaker, I thought it was such a practical necessity."
The singer even went as far to cite Music City as the reason she and her family are able to stay out of the tabloids. "I think living in Nashville probably helps a great amount," Faith told 'Today.' "It's such an incredible city to raise a family, to have a normal life and our kids to have a normal life."
That being said, when it came time to share it with her new BFF Gwyneth Paltrow, who was there for the filming of 'Country Strong,' Faith didn't hesitate. "She's an uber-talented young lady, very smart, and came to Nashville and fell in love with the place," Faith said. "Of course, we all welcomed her there."
Watch the Tide Loads of Hope 'Our Heart Goes Out to Haiti' documentary here.