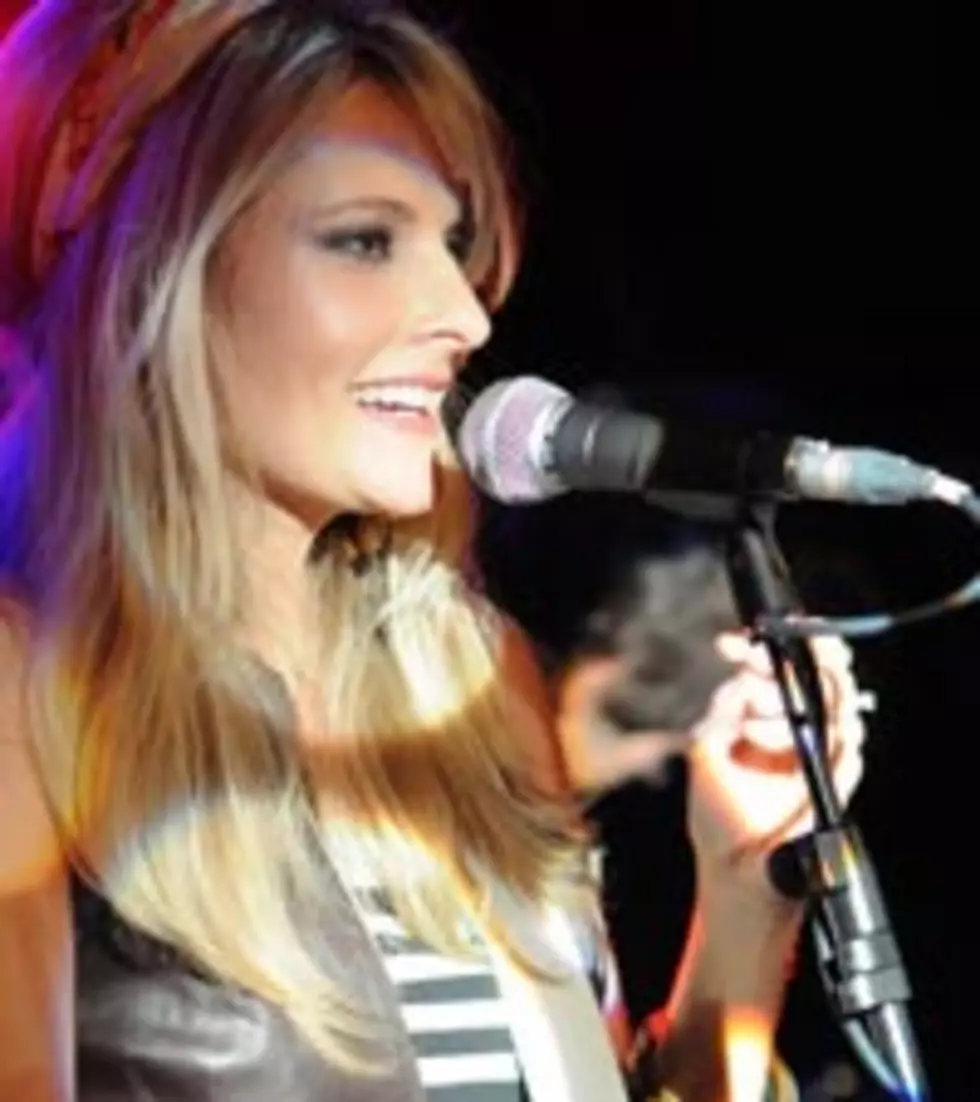 Elizabeth Cook Brings Opry Vibe to Los Angeles
Redferns
"This is my first big girl gig in L.A.," singer-songwriter Elizabeth Cook told the crowd at Los Angeles' McCabe's Guitar Shop Saturday night (September 18). "I got my big girl pants on today." For an hour-and-a-half, Elizabeth transported the filled room to Music City, and the audience began to emulate that of another Saturday night show, the Grand Ole Opry.
The Opry stage is one Elizabeth knows well, having logged more than 300 performances on it. "I got to know a lot of the old legends including Charlie Louvin: he's a pistol. Charlie's struggling with some health problems right now, so this one is for him," Elizabeth explained before starting into the Louvin Brothers' 'Cash on the Barrelhead.'
Elizabeth seemed at ease talking to the room between songs, a trait likely acquired during her day job (literally). She can be heard every weekday morning on Sirius XM's Outlaw Country. Elizabeth showed genuine surprise when the audience erupted in cheers after being asked if they listened. ('Apron Strings' airs from 3:00 AM to 7:00 AM Pacific time). Once the time difference was acknowledged, Elizabeth expressed even more disbelief, saying, "That's brutal. Bless your hearts!"
The evening also took on the feel of a songwriter round as Elizabeth shared the stories behind several tunes. She chatted about what led to writing her "housewife song," 'Girlfriend Tonight' from her newest album 'Welder.' "I had one of those moments when you walk past a mirror and catch a glimpse of yourself. I had Comet in my hair and this ratty old t-shirt on, and I thought, 'What happened? I used to be so fine!'" She dedicated the song to "Ms. Lucinda Williams, who is celebrating a wedding anniversary tonight."
Next, she talked about being inspired to write while jogging. "One day, I saw people cruising around the park looking for love ... from strangers," she described with a laugh. "I went home and wrote this song about a kind of car that creeps me out." She and her two-man band then fired up 'El Camino.'
Nearing the end of her set, Elizabeth stepped away from the microphone and let guitarist-songwriter Tim Carroll take center stage. After a quick shoe change, she supplemented the music with an appropriately timed and well-executed tap dance from the corner of the stage. After the jig, Elizabeth opted for Tim to continue singing, since she was out of breath from her "60 seconds of cardio." She soon closed the show with 'If I Could,' another tune penned by Tim.
Elizabeth Cook's fall tour concludes Nov. 20 in Roanoke, Va. For upcoming tour dates, click here.