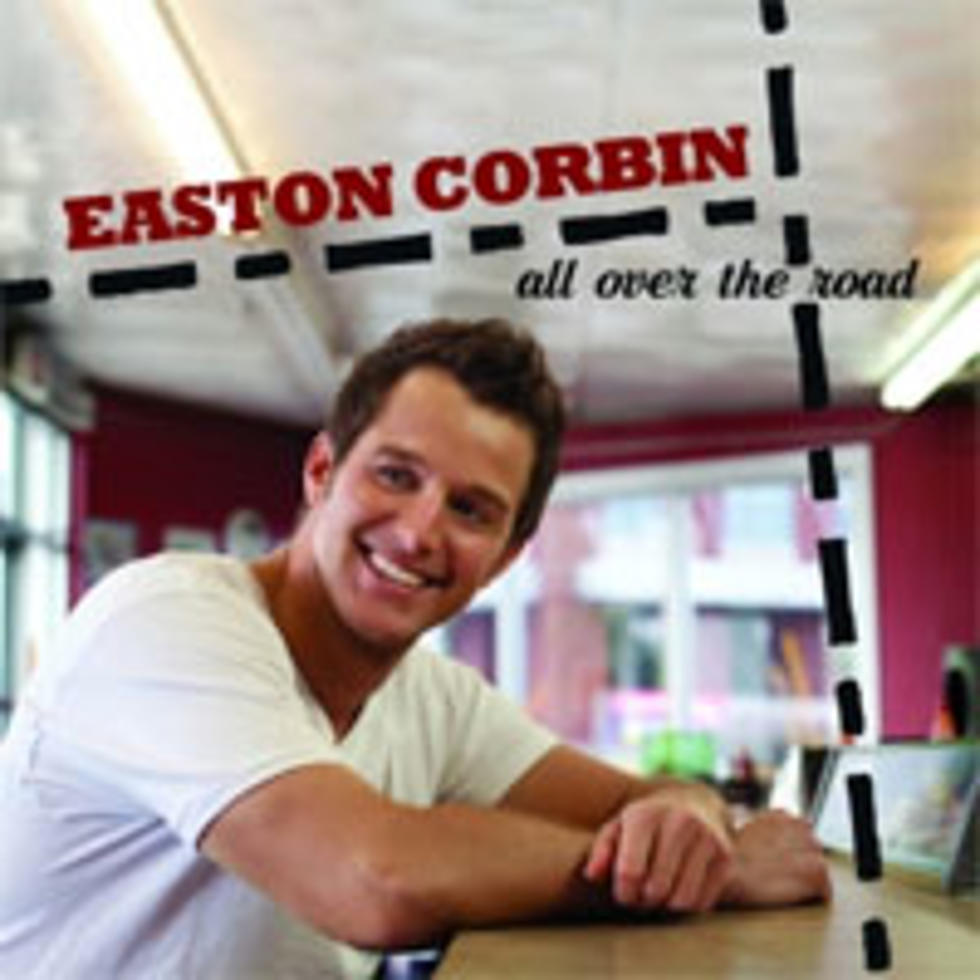 Easton Corbin Is 'All Over the Road'
Mercury Recrods
When it came time for Easton Corbin to title his sophomore album, All Over the Road, the 30-year-old had no problem settling on this a multidimensional phrase. The project, which is out next month, is a clear reflection of the multiple facets of its moniker.
"I named the record All Over the Road because first of all, it's a fun song, and that is what I want this record to be about," Easton explains. "With that said, we are all over the road everywhere. We're trying to get to as many people as possible."
The singer-songwriter, who is currently juggling several of his own shows in addition to serving as an opening act for Brad Paisley's Virtual Reality tour, admits the success of his 2010 self-titled debut album made him confident as he approached recording this CD. "Having my first two singles ["A Little More Country Than That" and "Roll With It"] go to No. 1 was a huge sense of accomplishment," the Florida native notes. "As a new artist, it's so rare and it's so hard to have that type of success. It gave me a huge sense of accomplishment, and radio has shown that they really accepted me and what I can do."
Still, Easton maintains that his latest set of tunes proves he is continuing to mature as an artist. "These two records are alike in the way that they're still in that country edge and pocket," heexplains. "The subject matter is real. But I think as a new artist you need to grow .... melodically, I think this record shows growth."
The album's first single, "Lovin' You Is Fun," -- which is currently in the Top 20 on the charts -- is the perfect tune to show fans what they can expect from the record. ""Lovin' You is Fun" is, again, one of those songs that's, again, All Over the Road," Easton says. "It's a fun song. It's one of those songs you don't have to think much about, and I think, especially for a first single, you want something you can sing along to, and it's definitely that."
Easton will spend most of the next few months touring, with shows in North Carolina, Virginia and Alabama this weekend. See his complete concert schedule here.
All Over the Road will be released on Sept. 18. Pre-order a copy here.
Watch the Video for "Lovin' You Is Wrong"