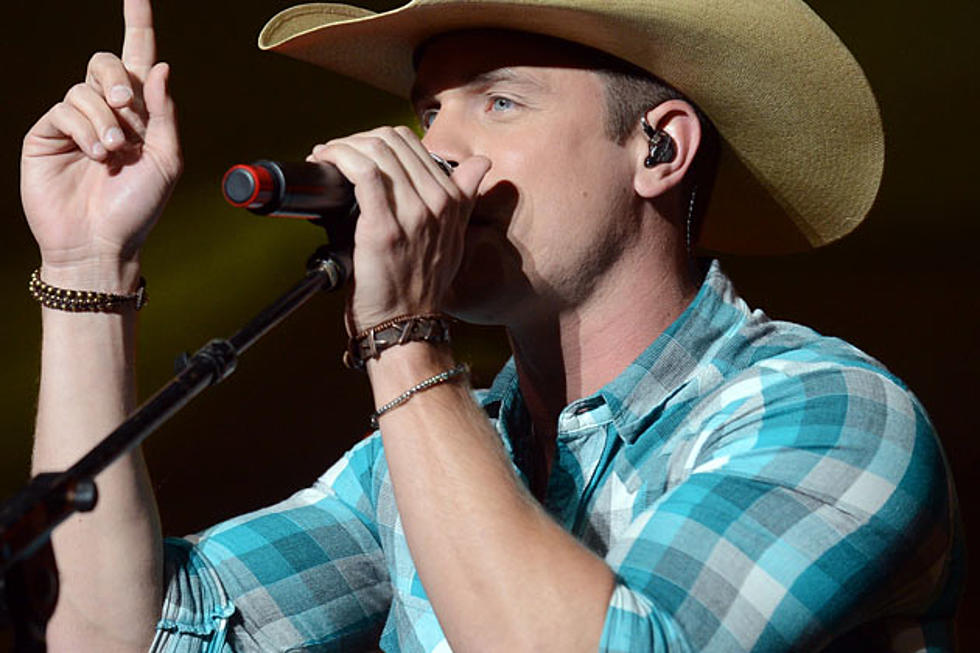 Dustin Lynch Says He Learned a Lot From Touring With Keith Urban
Rick Diamond, Getty Images
Dustin Lynch scored one of the most coveted slots on a tour last year, when he served as the opening act on Keith Urban's Light the Fuse Tour. The trek, which paired him with fellow opening act Little Big Town, helped him gain an entirely new set of fans and gave him inspiration for his sophomore record, 'Where It's At,' as well.
"I adapted my writing style because the first album I wrote all in Nashville, and this album I wrote while I was on the road," Lynch tells Billboard. "So there was a different energy there. Energy from the Fuse Tour with Keith Urban, those crowds at big festivals of 40,000 people screaming while we're writing songs literally backstage on the bus. I think that rubbed off on me."
The Tennessee native used his time wisely. When he wasn't rehearsing or performing, he was taking in as much as he could from his seasoned tour boss.
"I learned a lot about being on stage, set lists, timing and all the ins and outs of doing a tour," Lynch adds. "Behind the curtain is where the magic happens -- you've got 12 buses of crew members that are up first thing in the morning, and they're the last ones loading up the trucks. Managing that village is an art. It was the most easygoing, fun-loving tour, and that trickles down from the top. Keith, his tour manager, production manager and everyone involved really love life and what they're doing."
Lynch will get plenty of chances to put the lessons he learned into practice. He's spending most of the rest of the year on the road in support of 'Where It's At.'
"I'm a believer in taking the music to the people," Lynch tells The Boot. "I know we win people over with our live show. A lot of people know us from 'Cowboys and Angels,' and now 'Where It's At' is getting up there. But I don't think they expect the energy that our band has when we take the stage. So I love going out and playing as many shows as I can and really introducing them to that side of my music. And next year, we'll jump on a big headline tour with somebody and be a support for them, and I'm looking forward to that, too."