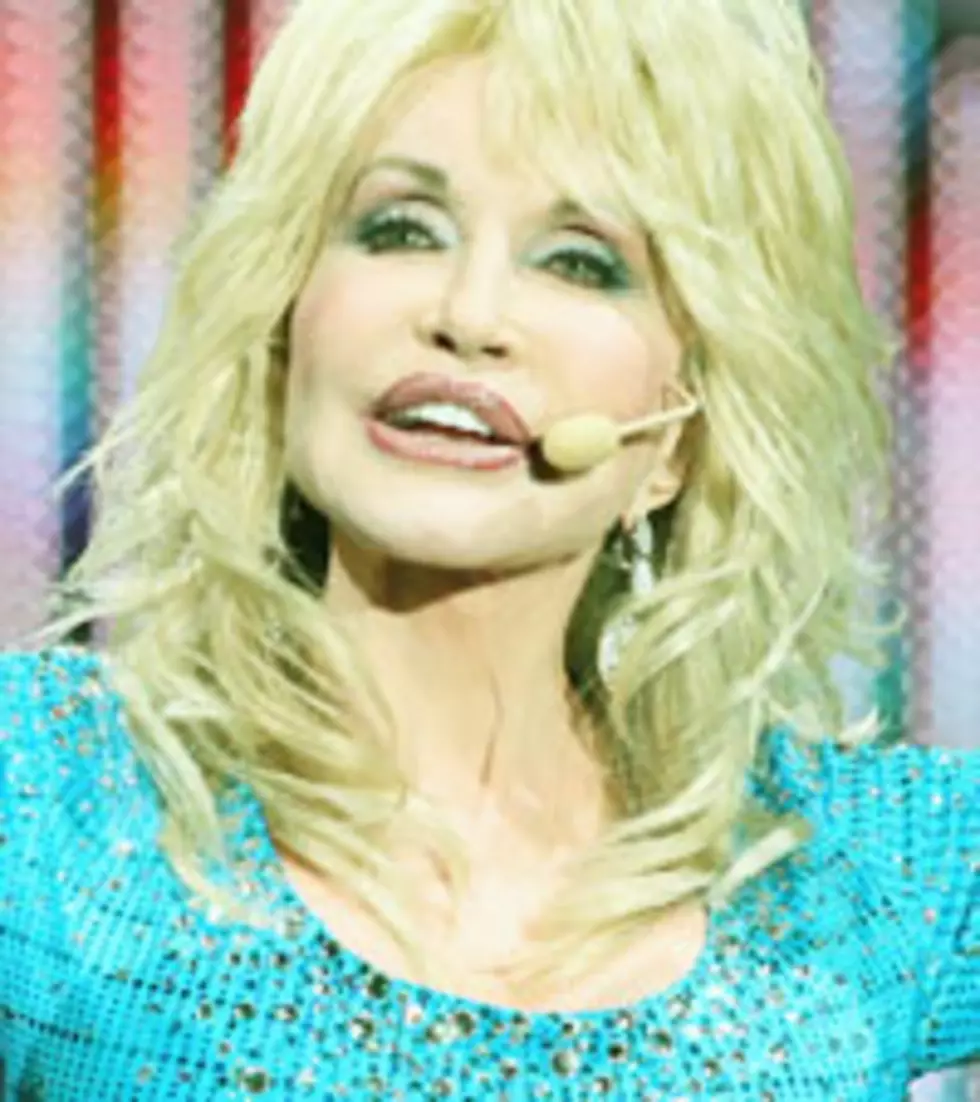 Dolly Parton's 'Coat of Many Colors' Added to Library of Congress National Registry
Harry Herd, WireImage
Harry Herd, WireImage
Dolly Parton's autobiographical 1971 hit, "Coat of Many Colors" is one of 25 recordings added to the Library of Congress' National Recording Registry for 2011, bringing the Registry's total number of recordings to 350.
Recordings are selected for inclusion on the basis of being "historically, culturally or aesthetically significant," with the Library of Congress noting that Dolly's song "affectionately recounts an impoverished childhood in the hills of Tennessee that was made rich by the love of her family."
Other recordings chosen for 2011 include Patsy Montana's 1935 classic, "I Want to Be a Cowboy's Sweetheart," the first million-seller by a woman in country music; "I Feel Love" by Donna Summer; A Charlie Brown Christmas; Prince's Purple Rain album; and "Rapper's Delight" by the Sugarhill Gang. See all 25 recordings selected for 2011 here and the entire recording registry here.
Dolly originally wrote "Coat of Many Colors" in 1969 on Porter Wagoner's tour bus. She recalls in her 1994 memoir, "My Life and Other Unfinished Business," that because she couldn't find any paper to write on, she scribbled the lyrics on the back of a dry-cleaning receipt. That receipt is on display at her Dollywood theme park in east Tennessee.
Watch Dolly Perform 'Coat of Many Colors'
Watch Our Exclusive Dolly Parton Video

if(typeof AOLVP_cfg==='undefined')AOLVP_cfg=[];AOLVP_cfg.push({id:'AOLVP_us_1323939028001','codever':0.1,'autoload':false,'autoplay':false,'playerid':'61371447001','videoid':'1323939028001','publisherid':1612833736,'playertype':'pageload','width':476,'height':357,'videotitle':'Test','bgcolor':''});