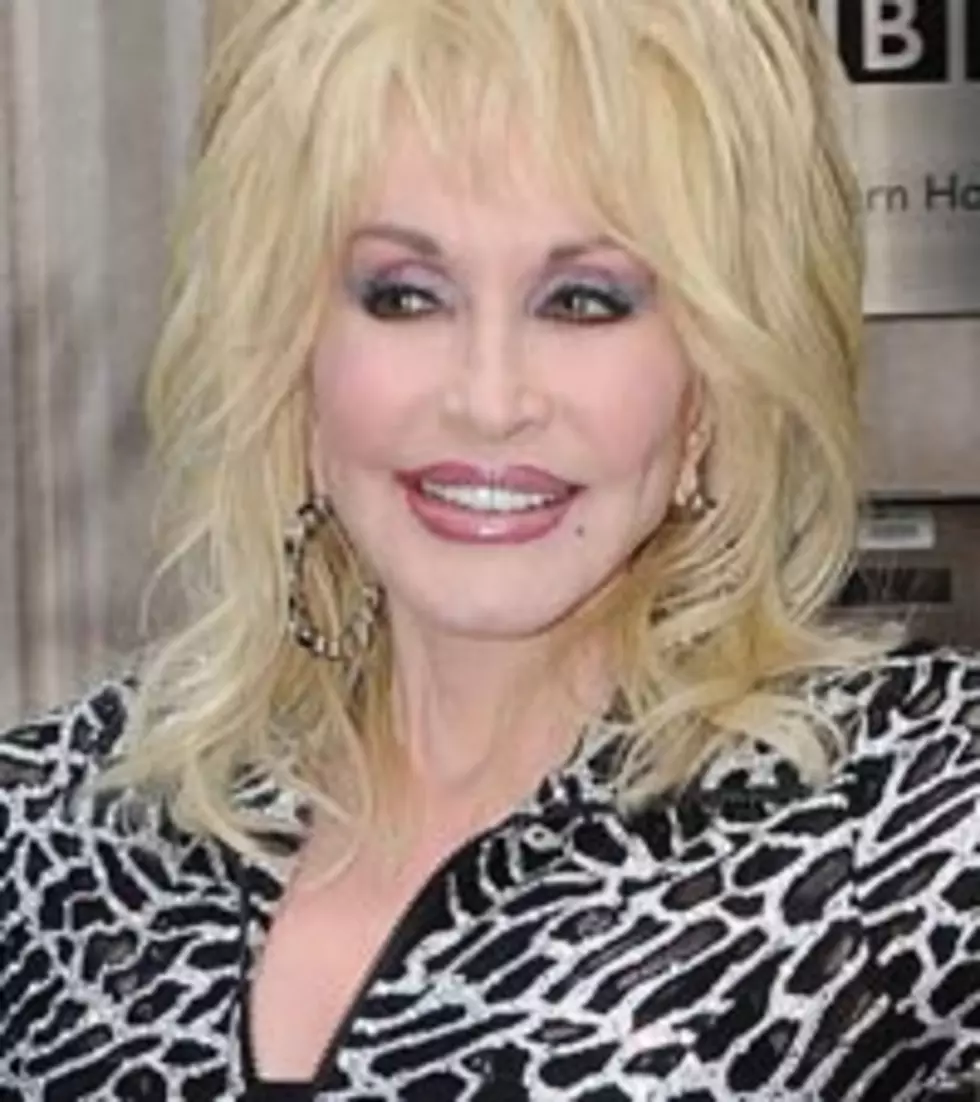 Dolly Parton Plans Broadway Musical of Her Own Life
GF/bauergriffinonline.com
Dolly Parton has had a colorful life, indeed. The country legend came from humble beginnings, living in a one-room cabin with her parents and 11 siblings, but rose to super-stardom, selling more than 100 million albums worldwide, as well as becoming a renowned actress, philanthropist and successful business owner. Now, the 65-year-old hopes to document her inspiring life on stage, with someone else playing the starring role.
"I'm writing my life story as a musical for Broadway," Dolly tells WENN. "I probably won't be in it but I'll find a way to introduce it somehow, maybe the older me."
This will not be the Tennessee native's first Broadway gig. She previously wrote all of the music for the stage adaptation of her hit film, '9 to 5,' which opened in 2009 but closed a mere 17 weeks later, due to lackluster attendance. But the tireless icon says she will use that experience as a stepping stone for her new endeavor.
"'9 to 5' didn't make it on Broadway, but it didn't sour me," Dolly explains. "I learned all this stuff from it."
In fact, the singer-songwriter already has her eyes on another potential Broadway project -- an adaptation of the movie, 'Joyful Noise,' in which she currently stars with Queen Latifah.
"Joyful Noise would make a great Broadway show," Dolly hints, "so maybe I'll write music for that!"
The songstress just wrapped up a successful tour, promoting her new album, 'Better Day,' but says she will will never tire of performing. "I love getting out on stage," she admits to The Boot. "I stand backstage waiting to go on, and I get a little nervous and get butterflies and get pacing in my skull kinda like a race horse, but once the light hits, there's nothing else I can do but get out there and do my best. The fans have always been very accepting of me, and I love them for it."
Dolly's latest single is 'The Sacrifice.' Read her very personal story behind the song here, and watch our exclusive video from her Better Day tour below.
Watch Exclusive Video From Dolly's Better Day World Tour


if(typeof AOLVP_cfg==='undefined')AOLVP_cfg=[];AOLVP_cfg.push({id:'AOLVP_us_1323939028001','codever':0.1,'autoload':false,'autoplay':false,'playerid':'61371447001','videoid':'1323939028001','publisherid':1612833736,'playertype':'pageload','width':476,'height':357,'videotitle':'Test','bgcolor':''});