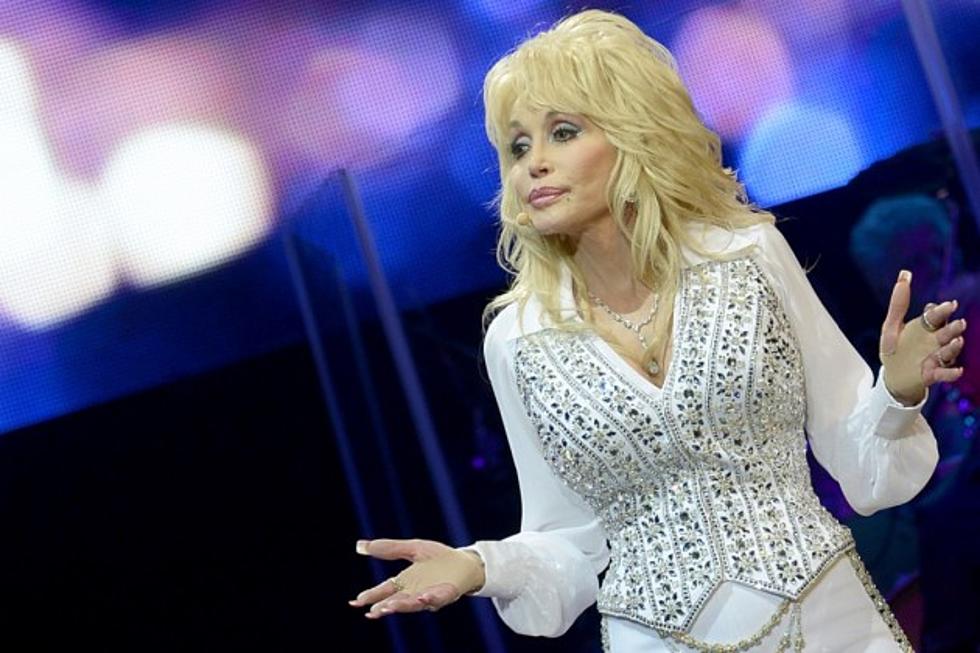 Dolly Parton: 'I Look Totally Artificial, But I'd Like to Think I'm Real Where It Really Counts'
Rick Diamond, Getty Images
Dolly Parton is known for her flashy clothes, high heels, multiple wigs and penchant for red lipstick and bright makeup. But she says that her appearance doesn't necessarily reflect who she is as a person.
"They say your first impression of someone is always right, but I've found that that's not true," Parton tells Woman's Day. "I know I look totally artificial, but I'd like to think I'm real where it really counts. It's how people treat one another and what they do and the way they do it -- that's what should matter. And that takes some time to figure out -- you don't know right away."
Parton's rags-to-riches story includes growing up as one of 12 siblings in the Smoky Mountains in eastern Tennessee, in a tiny shack without any electricity or running water. But far from letting her humble beginnings define her, Parton says she knew all along that she was destined for greatness.
"I knew I was gonna be a star," she maintains. "I had a big, outgoing personality, and even then, I dressed a little bit trashy -- my grandfather, who was a Pentecostal preacher, told me I looked like Jezebel! Some people thought I was a freak, and I was sensitive. But I was always myself -- they couldn't beat it out of me, they couldn't scare it out of me, they couldn't scold it out of me. I just couldn't help it! I didn't know how else to be. Still don't.
"I think that's why I try to be accepting of other people just the way they are," Parton adds. "I like being myself, and I feel everyone should have that right."
Throughout her career, Parton has sold millions of albums, appeared in movies and on Broadway, created the expansive Dollywood theme park and started her own Imagination Library, which provides free books to children all over the world. But the 69-year-old isn't finished yet. She recently announced plans to produce a series of TV movies for NBC, based on her own life, and she hints that she may return to working in front of the camera as well.
"If I get a great script for a movie, I'm certainly not opposed to doing it," Parton adds. "If the movies come in, yes, we'll do it. I'm always looking for a good script."