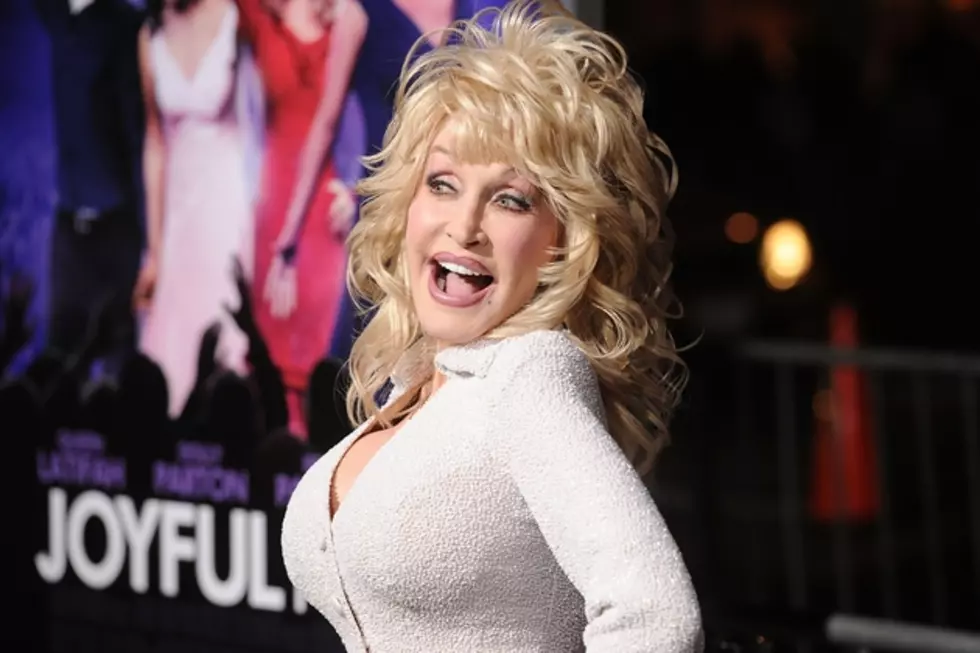 Dolly Parton Honored for 100 Million Albums Sold
Jason Merritt, Getty Images
Dolly Parton has received yet another amazing accolade. The songstress was honored while in Glastonbury, England, prior to her performance at the Glastonbury Music Festival, with a plaque commemorating sales in excess of 100 million.
"I've been so busy making records for the past several decades, I didn't realize I had racked up so many sales," Parton notes. "What a great honor to know that I have so many fans that have supported me through the years. Thanks to the RIAA for the acknowledgment and the plaque. I feel very honored and proud."
The latest accomplishment is just one of many the 68-year-old has achieved this year. Her latest album, 'Blue Smoke,' which is her 42nd studio record, debuted at No. 2 on Billboard's Country chart, as well as at No. 6 on the all-genre Billboard 200.
Parton is currently performing a series of shows in Europe as part of her global Blue Smoke World Tour, which kicked off earlier this year in Australia. But chances are, fans will have many more opportunities to catch the country music icon in action.
"I hope to never retire and I'm up there now and I enjoy every bit of it," she says (quote via Fox News). "I wake up every day with new dreams, so I feel like I'm just starting out."