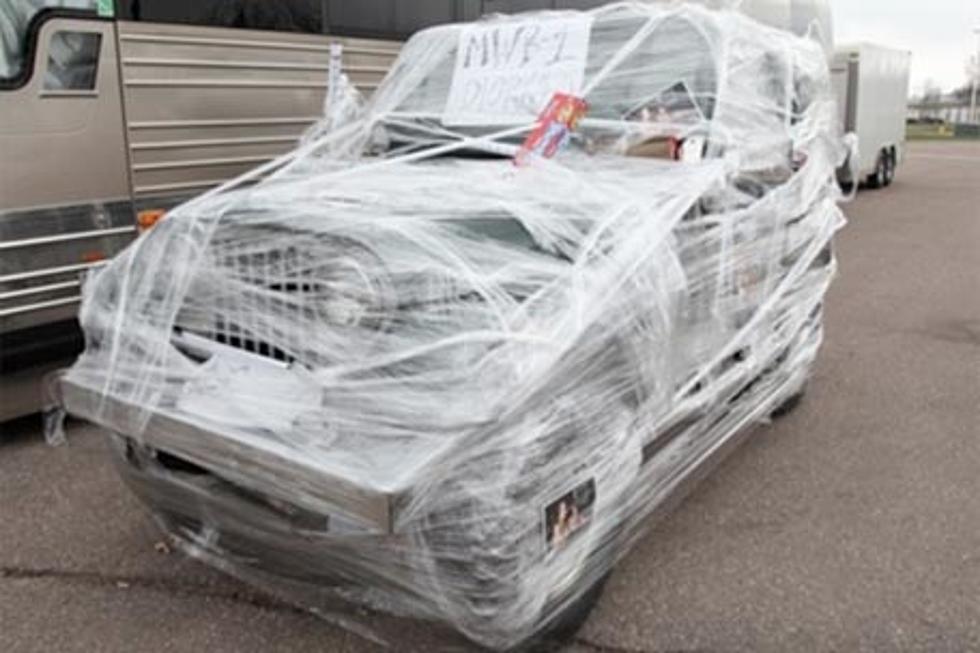 Dierks Bentley Caught in 'Prank War' With Miss Willie Brown
Photo Courtesy of Dierks Bentley
As we head into the 2011 summer country tours, prank season is officially upon us. Notorious jokester Dierks Bentley was surprisingly the first victim of this year's Jagermeister tour when the ladies of opening act Miss Willie Brown gave his Jeep a makeover (pictured above) last weekend. (Watch video of the prank below.)
"We heard that Dierks is a real prankster, so before he gets us real bad, we thought we'd get one in and then go running for the hills," the duo's Kasey Buckley says with a laugh. "So we could at least have a little fun before he destroys us."
"I think that the decision to be the first to prank the Bentley team is kind of winning," adds her cohort Amanda Watkins.
Once the 'Up On the Ridge' singer found his beloved CJ-7 Jeep's makeover, he immediately tweeted that he and "the guys" were plotting their revenge, which actually came late last night (April 28).
Following yesterday's the tour stop in Bloomington, Ill., Dierks tweeted: "So we stuffed 480 beers into every spot, zipper, and as seen here, toilet on @MissWillieBrown's bus. Prank or gift?!"
To which the girls responded: "Both ... we keep tripping over beers everywhere but we're so drunk on beer that we can't feel it, thanks @DierksBentley xoxoxo"
Where's tourmate Josh Thompson in all this hoopla? "The girls approached me to see if I wanted to start an alliance with them," he says. "I told them 'Hell, no!' They are on their own for this one."
Despite the beer infestation on the Miss Willie Brown bus, the tour continues on this weekend with stops in Saint Charles, Mo. tonight (April 29) and Chicago, Ill. Saturday (April 30). Get ticket information here.