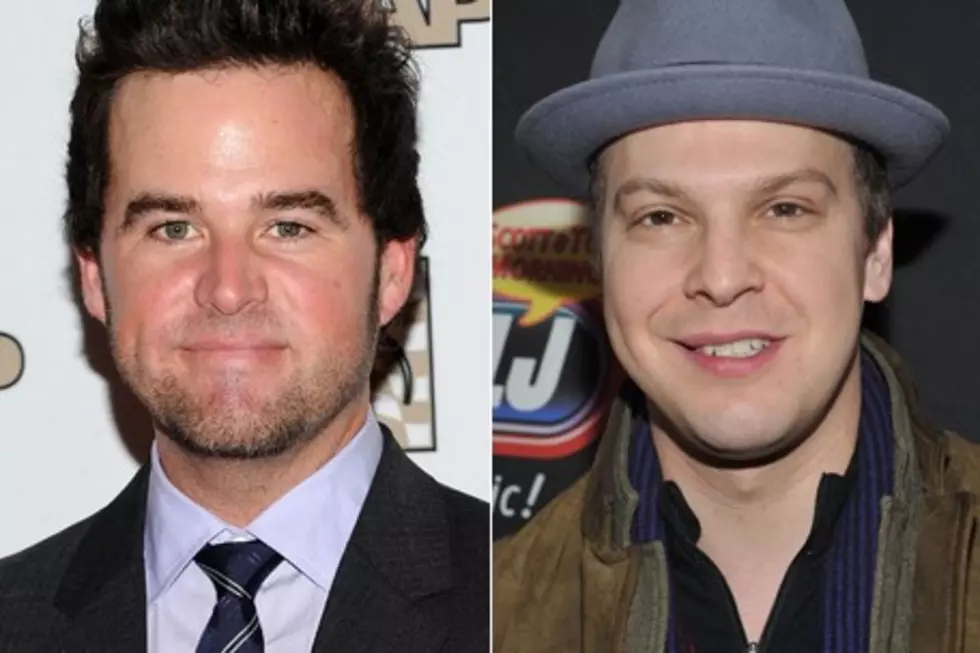 David Nail, Gavin DeGraw Tour Planned for March
Getty Images (2)
"I'm a huge fan," David says of Gavin (quote via Billboard). "I remember buying his first record at what was Tower [Records] in Nashville. I told myself that it would always be a thrill and honor to go out on tour with someone like that. From following Gavin, it seems like he has a strong appreciation for Nashville and our format."
In addition to his affinity for the city, the 'Chariot' singer also has close ties to Nashville. Gavin and his brother recently opened a restaurant and music venue in Music City called the National Underground, which hosts local and national acts, along with songwriters' nights.
Regardless of geography, David sees their musical pairing as a perfect match, and it seems he's been scheming up the tour with Gavin for some time now. "For the last six to twelve months, I would hear people ask why a pop act doesn't go out with a country act," he says. "I always thought in the back of my mind that would be a cool thing. Hopefully, I think it will cause us to step our game, and maybe we can convert some people to not just me, but also to recognize there's a whole host of people they need to pay attention to."
Gavin is now back in full force, having recovered from a random, brutal assault last summer in New York City. The resilient singer released his new album, 'Sweeter,' just a few weeks after the attack.
"I have to look at that as just one little bump in the road, as far as this great, long journey that, other than that, has been just amazing," Gavin tells AOL Music. "In New York, it's a weird way of thinking about it, but you take the bad with the good. It's not like you have to accept all bad things, but some of the things that are wrong with New York are also the things that allow certain things to suit you, too."
See a full list of David and Gavin's tour dates together below.
Watch David Nail's 'Let It Rain' Video
Watch Gavin DeGraw Perform 'Sweeter' at AOL Music Sessions %VIRTUAL-globalVideoEmbed-{"videoIds":"517503957","width":"476","height":"357"}%
David Nail/Gavin DeGraw Tour Dates
March 8 - Lexington, KY

March 9 - Pontiac, MI

March 10 - Saginaw, MI

March 11 - Grand Rapids, MI

March 13 - Nashville, TN

March 14 - Chattanooga, TN

March 16 - Oxford, Ohio
Sign Up for Our Newsletter