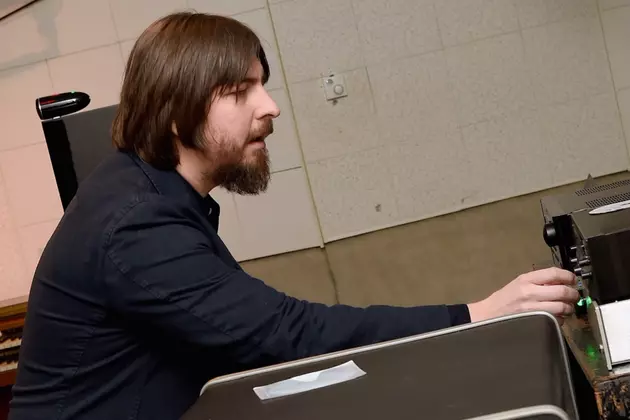 Dave Cobb Named RCA Studio A's New Caretaker, Producer-in-Residence
Rick Diamond, Getty Images
After 14 years of working at RCA Studio A, Ben Folds is handing over the reins to Dave Cobb, who will serve as the historic studio's caretaker and producer-in-residence.
"I know the studio will be in good hands with Dave Cobb," Folds says in a press release. "Dave is familiar with the history and inner workings of Studio A, and he represents a bright future for Music Row."
Back in 2002, Folds began recording in a leased space at Studio A. Seven years later -- after equipment purchases and other upgrades -- the musician made the studio available to other artists, including Chris Stapleton, who used the space to record his award-winning album Traveller, which was produced by Cobb. Folds is stepping back from his position at Studio A to focus on touring,
"Dave Cobb respects Studio A's history and has a clear vision for its future," Preston explains. "He understands where the music industry is headed, he knows how to take full advantage of the unique acoustics in this very special place, and he's a world-class producer."
Cobb, whose production credits include work with Stapleton, Jason Isbell, Shooter Jennings and Sturgill Simpson, plans to continue the studio's legacy by making the space available to other producers and artists on a limited basis when he takes over this spring.
"I'm proud to be entrusted with the keys to one of the best-sounding rooms in the world," Cobb says. "My plan is simple: honor the history of Studio A while making sure its unique sound carries forward onto new songs and albums with new artists."
For Stapleton, recording with Cobb at RCA Studio A was a unique experience that had a relatively big impact on Traveller's sound.
"Certainly the room has a sound, and if you don't want that sound, you don't need to be in that room," Stapleton says. " ... We recorded with all of us in one room, because it's large enough to do that, and we're using the sound of the room ... It's all kind of a blur for me. I could tell you moments that happened within the course of doing it, but we were just having fun, which I think was the way the music should be played."
The singer-songwriter adds, "If you go in RCA A, you'll realize that it's not just a Nashville thing. It's a studio that belongs to music. Songs like "I Will Always Love You" were recorded in there. It's one of those studios that's a piece of music history, not just Nashville history ... It's in Nashville, but it's not just something that belongs to Nashville."