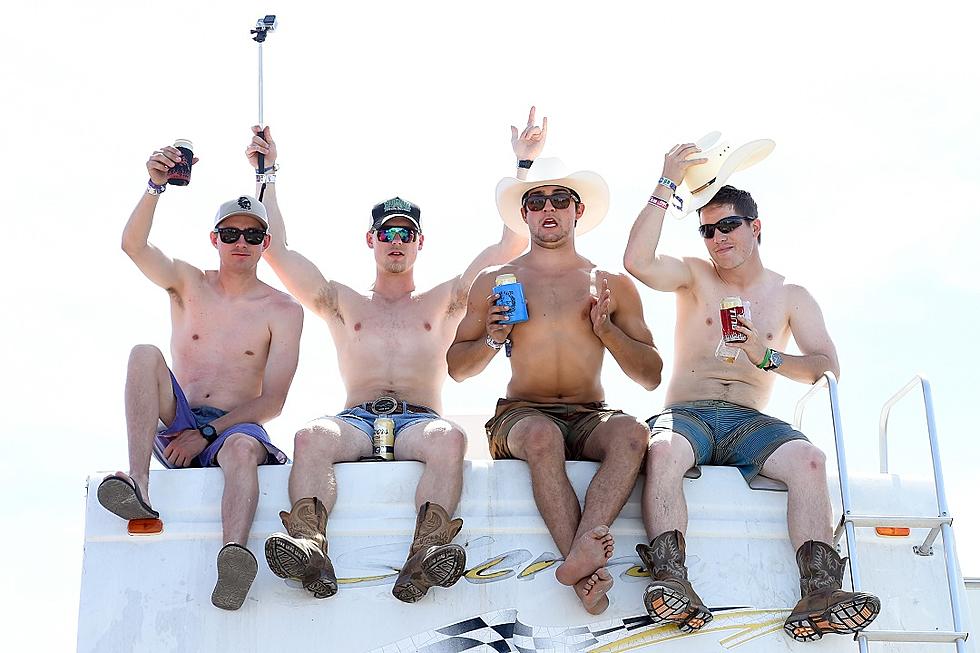 Throw a Killer Parking Lot Party With This Tailgating Playlist
Frazer Harrison, Getty Images for Stagecoach
Game day, concert day ... heck, really any day is a good excuse for a tailgate party. The summer and fall months include plenty of excuses to pile your friends into the car, grab the party supplies and head to a parking lot for one heck of a party -- and, naturally, you need the perfect soundtrack.
Of course, Lee Brice's all-about-the-tailgate anthem "Parking Lot Party" is a necessity for any good tailgating playlist. We here at The Boot also like to get a little retro with Jim Ed Brown's "Pop a Top" when we're grillin' and chillin' out by our vehicles. And Gretchen Wilson's "Here for the Party" will let everyone nearby know just where the party's at!
Some other tailgating favorites that made their way onto The Boot's Parking Lot Party Playlist include Zac Brown Band's "Chicken Fried" (the perfect sing-a-long song), Little Big Town's "Pontoon" (because who's to say you can't tailgate on a boat?!) and Randy Rogers Band's "Fuzzy" (aka the song that describes how you might feel the next day). All told, there's almost two hours of music on this Spotify playlist -- and if that's not enough for you, hit repeat!
Summer 2018 will include plenty of opportunities for country music fans to use this playlist, too: Check out The Boot's rundown of all the tours hitting the road this year.
Listen to The Boot's Parking Lot Party Playlist