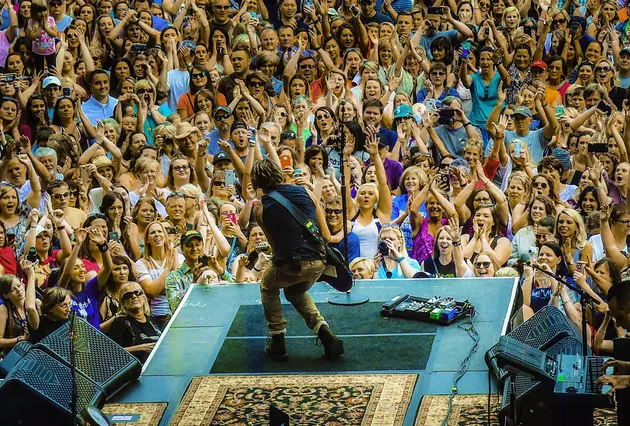 45 Epic Live Country Tracks That'll Make You Feel Like You're at the Show
Rick Diamond, Getty Images
You can never quite get enough live country music. But since it would be impossible to spend all of your time at concerts (for so many reasons), a number of artists have given fans the next best thing: a live album.
Live albums capture the magic of the concert experience -- the audience cheering! The special guests! The surprise covers! -- and everyone from Kenny Chesney to Emmylou Harris has released one. The Boot's Country Music Best Live Tracks playlist contains 45 songs, and more than three hours of music, from some of our staff's favorite live records.
As a nod to two country music concert traditions, if you listen to this playlist in order, you'll hear Willie Nelson's "Whiskey River" first and Hank Williams Jr.'s "Family Tradition" last -- just as you would at their shows. So press play and rock out like you're front row!
Listen to The Boot's Country Music's Best Live Tracks Playlist
Country Music's Best Concert Traditions