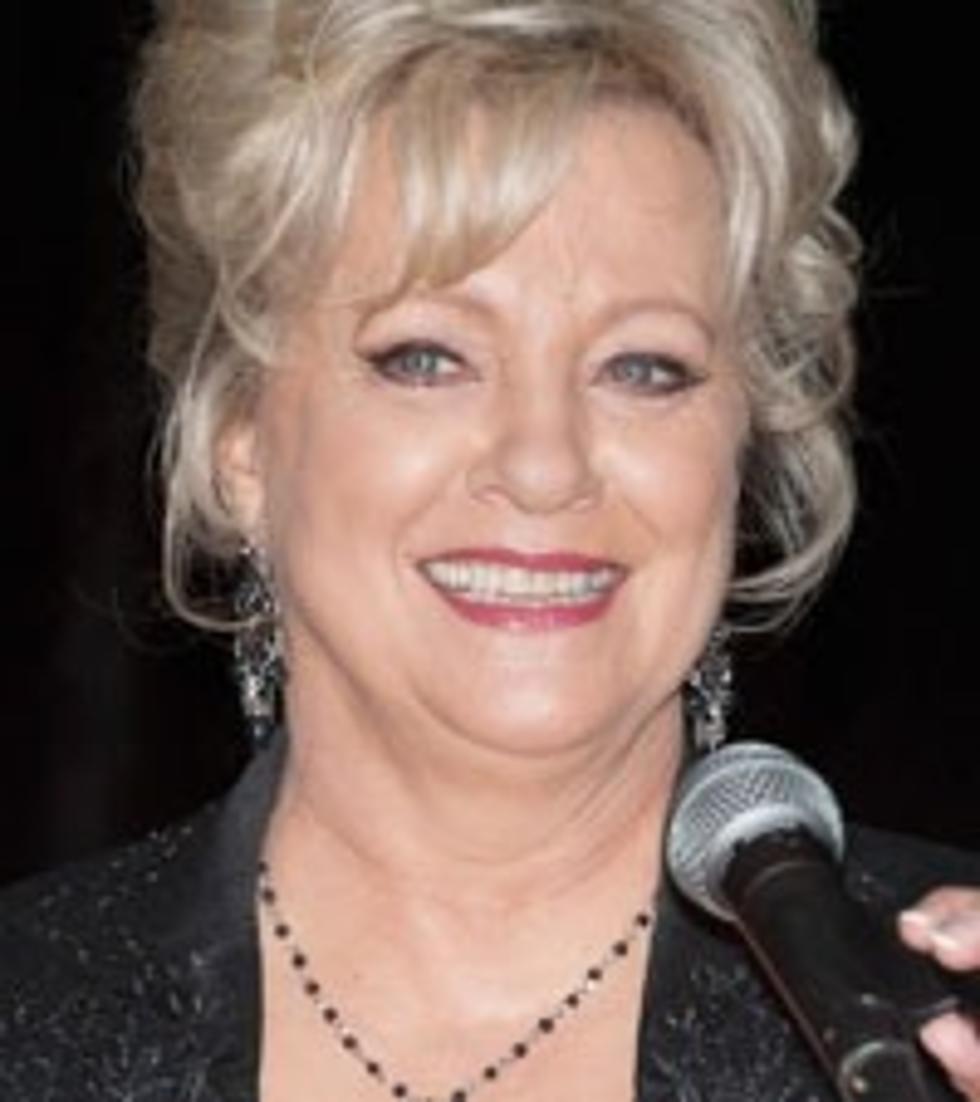 Connie Smith Yearns for New Music to Come 'From the Heart'
Erika Goldring, Getty Images
"I hear so many of the young people today sing and I think they have a good voice, yet I wonder if they'll ever know that they sound alike," Connie tells The Boot. "I still like to see it come from their heart. Sometimes it needs to bypass the head."
Connie first traveled to Nashville at the encouragement of Bill Anderson, who saw her perform in her home state of Ohio. "When I came to Nashville, there was room for a million but only one of each. We tried very hard not to sound like anyone else," the singer explains. "We had to be different or we couldn't have gotten in at the time I was here. I want these artists to know that they can sing from the heart and be who they are and create their own space. I do think there are a lot of people being who they are; that's what I want for all the artists ... let their heart express who they are. It comes from just loving the music and loving the people who are your fans."
Although singing has always remained her focus, Connie reveals that one her favorite parts of being a performer has always been signing autographs after her shows. "We sign until everybody's gone," she says. "That is one of the ways we have of getting the input of the hearts and people who come out to see us, who are our fans and the reason we are here."
Connie is still in awe that she will be in the Hall of Fame with so many of her heroes, including Loretta Lynn, Kitty Wells and Patsy Cline. At the same time, she doesn't see the honor as an opportunity to retire.
"We just put out a record in August ('Long Line of Heartaches') and we're working the road. I'm always listening to songs. I love the music business very much. I quit for a few years to raise my kids and now they're all grown. I'm not done yet!"
Connie says the inspiration for her career has always come from the Lord, and she acknowledges He has blessed her with all the opportunities that have been sent her way.
"Like this Hall of Fame honor -- I never really aimed for that," she says. "Inspiration is finding something that excites you. When a song comes to you, you can't run around it. I have to have it. I know it's not me writing it. Like Hank Williams said, 'I didn't write them; I just held the pen'."
Connie and her husband Marty Stuart are enjoying working together on Marty's RFD-TV series, 'The Marty Stuart Show,' which affords them the opportunity to expose a whole new audience to music from country music's colorful past. She cites fellow Hall of Famer Rose Maddox as an example.
"These songs are still alive. I want people to find these great songs that are just waiting to be sung again," she says. "On my last album, I recorded a Johnny Russell song, 'Ain't You Even Gonna Cry,' because I didn't think it had been heard enough. It's just too good to let it die."
Evaluating her 50-plus-year career, Connie comes to one conclusion. "I'm just a fan. I'm a song connoisseur. When I first came to town we'd do three albums a year and a single every three months. We would cut the best 12 songs we could find and release the best of that. The rest were hidden in the album. I listen to albums all the time for songs."


Watch a Report on the New Hall of Fame Inductees

#fivemin-widget-blogsmith-image-648127{display:none;} .cke_show_borders #fivemin-widget-blogsmith-image-648127, #postcontentcontainer #fivemin-widget-blogsmith-image-648127{width:570px;height:411px;display:block;}