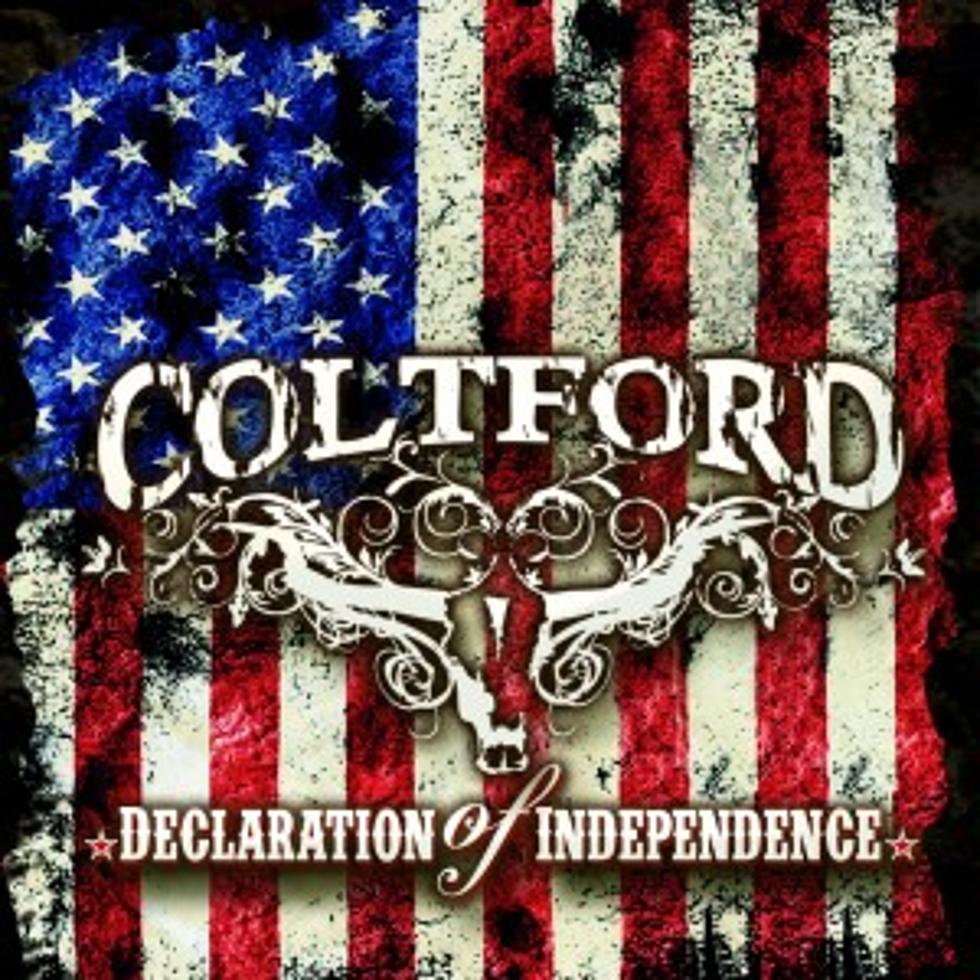 Colt Ford's 'Declaration of Independence' Album Features Family and Famous Friends
Average Joes
Colt Ford celebrates his own personal Fourth of July next week with a host of guest stars when his fourth studio album, 'Declaration of Independence,' hits stores.
The project features collaborations with country hitmakers Jason Aldean, Jake Owen, Darius Rucker, Montgomery Gentry, Kix Brooks and more and is due out Aug. 7. The first single from the collection, the nostalgic 'Back,' featuring Owen, was written by Ford with Shannon Houchins and Noah Gordon and has already sold more than 30,000 digital downloads in just three weeks since its release.
The video for the tune was filmed on location in Athens, Ga., at spots near and dear to Ford's life, including his mom's house, the neighborhood roller rink and his old baseball field. Several of his family members make cameos in the clip as well.
"This song is so close to my heart," says Ford. "It's my life, and I wanted to keep it real by having my whole family in the video. I am proud of the song and the visual we created."
An indie artist who has definitely carved out his career his own way and blazed his own trail, Ford explains why he felt the title for his latest project, 'Declaration of Independence,' fit perfectly.
"That's an appropriate title for the way I do business," Ford tells The Boot. "To maintain my independence as a musician, I've done everything my way on my own label. I think a lot of people in the business sometimes wish they'd done things this way."
Though Ford wrote one of Aldean's biggest hits, 'Dirt Road Anthem,' neither one of them had a hand in writing the song they perform together on his new album, 'Drivin' Around Song.' The song (which Ford terms a "gigantic tune") was actually written by Craig Wiseman, Rodney Clawson and Chris Tompkins. Ford did write the other 14 tracks on the new CD, however, including his collaboration with Rucker, 'Way Too Early,' his duet with Montgomery Gentry, 'Ain't Out of the Woods' and 'All In,' his team-up with Brooks.
And while some may raise their eyebrows a bit at his choice of duet partner in Wanya Morris of Boyz II Men on 'Happy in Hell,' Ford sees it as a perfectly normal extension of his creative energy and what he is trying to do with his wide-open, genre-mashing style.
"Great songs are great songs," he says. "I don't care who sings them. I just like making the coolest songs I can make. At the end of the day, I'm a country artist 100 percent, through and through, but that don't mean you can't like other music."
Along with preparing for the release of his latest CD, the Georgia native has been busy burning up the road this summer on his Declaration of Independence Tour with fellow artists the Lacs, JB and the Moonshine Band and Lenny Cooper. He's also starring in an episode of TruTV's 'Lizard Lick Towing' show and working on his Goodtime Vodka and Moonshine brands.