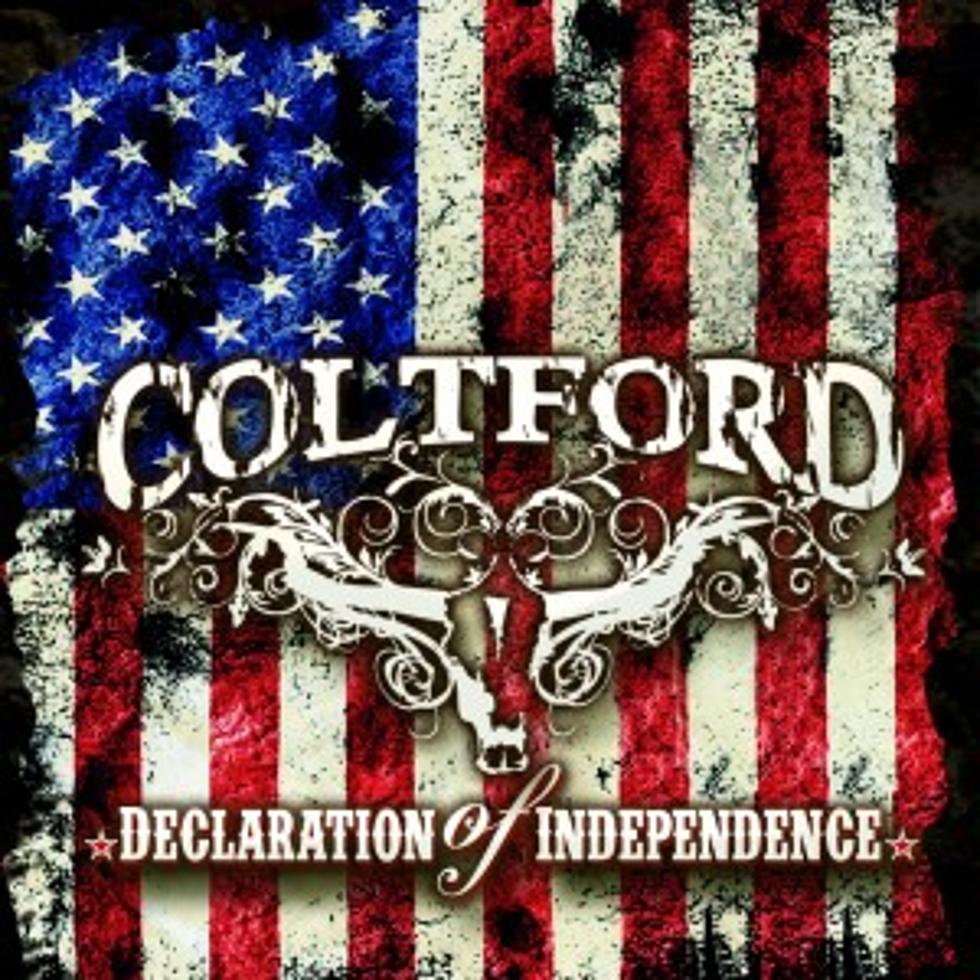 Colt Ford's 'Declaration of Independence' Debuts at No. 1
Average Joes
Colt Ford set free his latest CD, 'Declaration of Independence,' and declared his power as an independent artist in a big way, topping Billboard's country albums chart with over 31,000 units sold in its first week of release, according to Nielsen Soundscan.
That feat is impressive enough without taking into account the fact that Ford released the disc on indie label, Average Joes, and has had little to no commercial radio airplay to bolster sales. Helping the album's hot launch, though, has been the success of its initial single, 'Back,' a duet with Jake Owen. The video for the tune features Ford in his old stomping grounds in Georgia, where he grew up, and the single has registered more than 30,000 downloads since its release a month ago.
Ford's fourth project features him teaming up with country pals such as Jason Aldean, Eric Church, Darius Rucker, Kix Brooks and Montgomery Gentry, and he wrote or co-wrote 14 tracks on the new album. The country rapper says he went back to making himself happy, doing what he wanted musically, instead of trying to please everyone else.
"I think it's the best record I've ever made, to be honest with you," Ford tells CMT.com. "On the first record, when I didn't know any rules or anything, I just made the songs I wanted to make. Now there are about seven or eight songs I have to play live every night, or [fans will] be mad at me, so with the last two records, I was trying to please a lot of different people. For this record, I kind of went back to that first one. I tried to make the best, most honest-sounding record I could make with not one single song sounding like the next, and I think I did that."
If the sales numbers are any indication, the fans are definitely agreeing. Ford says he's honored that so many of his buddies would take time out to lend a hand to his project and admits that he painstakingly picked the tunes for each collaboration to make sure they were paired with just the right artist.
"All the songs that they're on, they could do themselves," he explains. "There's no doubt in my mind that Jason Aldean could do 'Drivin' Around Song,' and it would be a gigantic smash. I think the songs suit them. Jason and I had been trying to do a song together for a while -- and so had Jake and I. We had to find the right songs. Kix Brooks knows a good honky-tonk song when he hears it, and that's what we recorded.
"But I've never done anything with those artists that's been forced. I can't pay Tim McGraw or Jason Aldean to be on my record. They were on the record because they loved the songs," Ford adds. "They're not gonna do anything to jeopardize their careers. So, to me, that's been one of the most humbling things in this town of unbelievable musicians, songwriters and artists -- when they take their time to do something with me."
Ford is currently on tour. Check out a list of dates here.