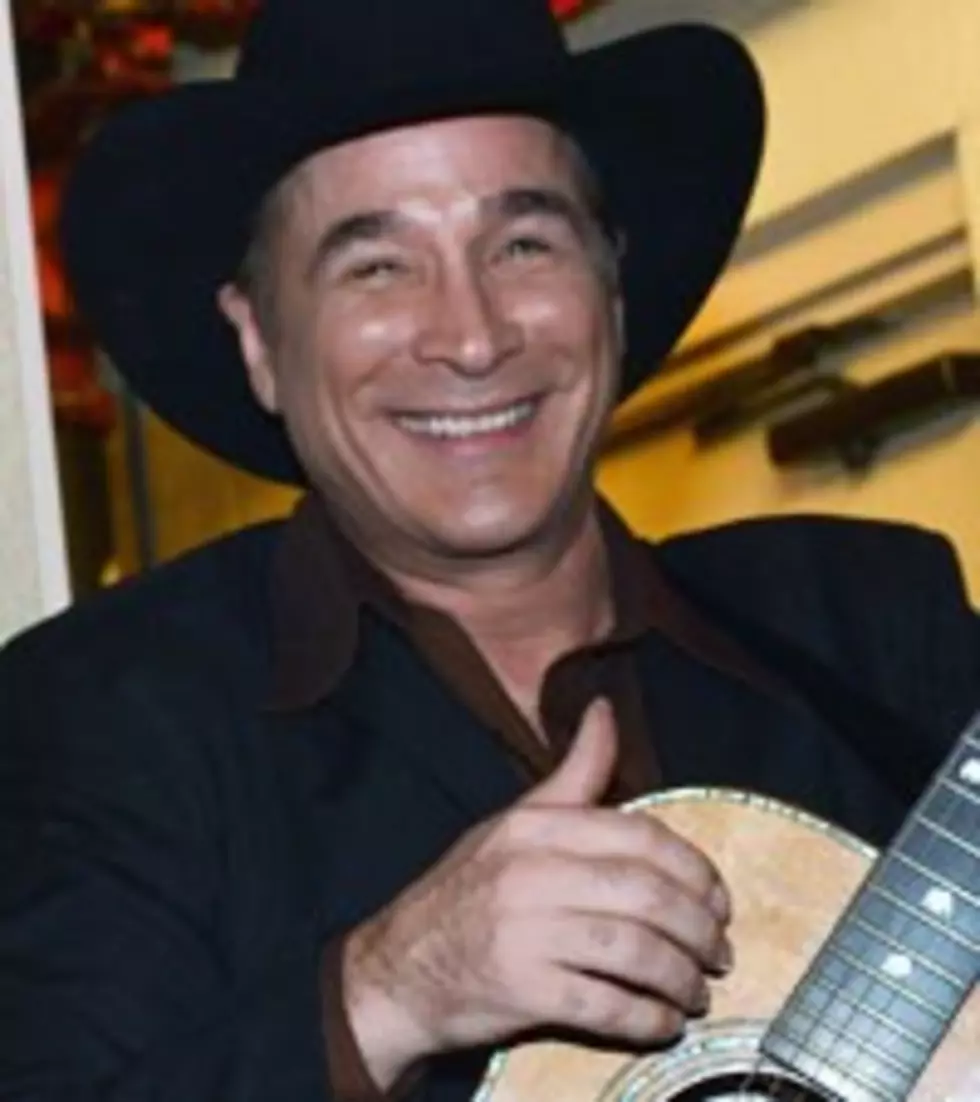 Clint Black: New Album to Come on Heels of 'Aussie Adventure'
Rick Diamond, Getty Images
Clint Black is hard at work on a new set of tunes, which he says he is eager to share with fans. "I'm wrapping up an album right now, and am talking with a record company," he tells Billboard magazine. "I haven't been affiliated with one in a while ... I don't know what the record companies' schedules are, but I would really love to get something out."
Clint's last studio album, Drinkin' Songs and Other Logic, was released in 2005 on his own label, Equity Music Group (once home to Little Big Town). The label shut its doors in 2008, but the iconic singer-songwriter has kept busy in the years since. Most recently, he has been writing songs for a new arena theater show called "Aussie Adventure."
"I was hired to write the songs, so I've been working on that for quite a while," he says. "It's a Broadway-style show that would tour arenas like the Disney on Ice stuff, but it's more of an equestrian show -- 30 to 35 horses, a bunch of country dancing, and a stage play that is set on a ranch in Australia in 1901."
The time-consuming project required the country music entertainer to focus on more than just writing new tunes. "[I've been] studying Aussie slang and having fun trying to blend that in where American audiences understand what you're saying," he explains, "because some of those things just make you laugh to say it, and it doesn't mean anything close to what you thought it would."
Now, with "Aussie Adventure" nearing completion, Clint is ready to focus on his upcoming album, and hints that he may share some of the music before it's finished. The Texan took to his Facebook and Twitter pages to ask his fans how he should release the music, and found the majority suggested YouTube.
"I may leak some stuff out that I am anxious for people to hear," he reveals.
Clint was scheduled to perform at Florida's BonFire Jam this weekend, but has canceled his appearance to mourn the recent loss of his father. G.A. Black died Sunday (Dec. 2) in an apparent suicide.
Watch Clint & Lisa Hartman Black's 'When I Said I Do' Video