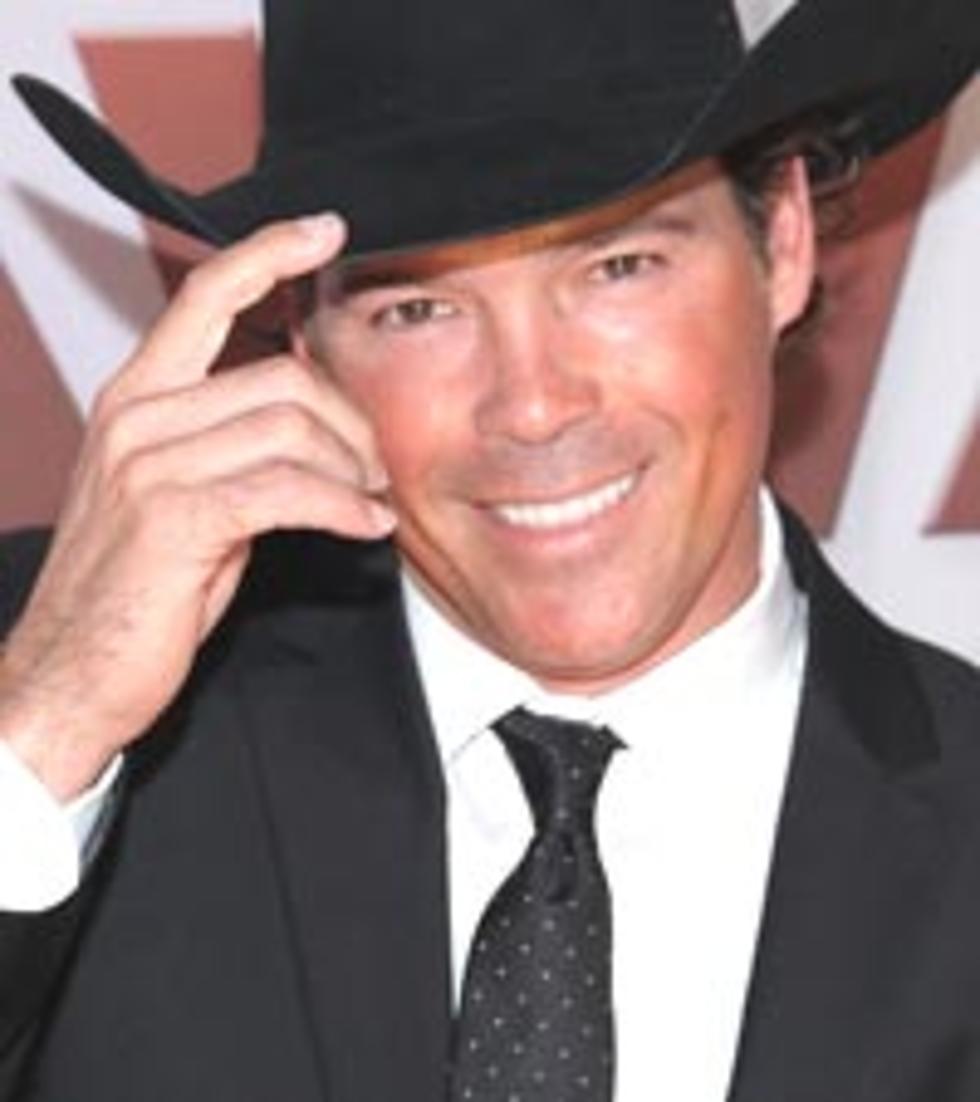 Clay Walker to Perform for 'The Bachelor'
Michael Loccisano, Getty Images
Clay Walker is helping out 'The Bachelor,' Ben Flajnik, in the romance department. On the next episode of the ABC reality dating show, the country singer serenades Ben and date Jennifer during a special concert.
'The Bachelor' and his 13 female companions head to Park City, Utah in the show's next installment. There, Clay lends a hand during the first one-on-one date for Ben and the 28-year-old accountant. Their time together begins with rappelling down a crater and ends with a "rain-soaked outdoor dinner" that includes live entertainment from the Texas native.
According to the Examiner, the pair dance to Clay's 'She Won't Be Lonely Long' and his new single, 'Like We Never Said Goodbye.' After their dance, the couple lock lips, which provokes Clay to ask whether or not Jennifer is a good kisser. Much to her satisfaction, Ben replies that she's the best yet.
There's no word yet on whether Ben asks Clay for dating advice. But we're guessing the happily-married singer would suggest showing appreciation for one another. "My wife is so selfless, and the most graceful person I know," he tells The Boot of Jessica Craig Walker, whom he married in 2007. "She really puts everything she has into being a great wife and great mother."
Next up, Clay is headed to the KISS Chili Cookoff Festival in Pembroke Pines, Fla. Details on his Jan. 29 performance may be found here.
Watch Our 'You've Got Ben Flajnik' Video
Watch Clay Walker's 'She Won't Be Lonely Long' Video


if(typeof AOLVP_cfg==='undefined')AOLVP_cfg=[];AOLVP_cfg.push({id:'AOLVP_us_90384483001','codever':0.1,'autoload':false,'autoplay':false,'playerid':'61371447001','videoid':'90384483001','publisherid':1612833736,'playertype':'pageload','width':476,'height':357,'videotitle':'Test','bgcolor':''});