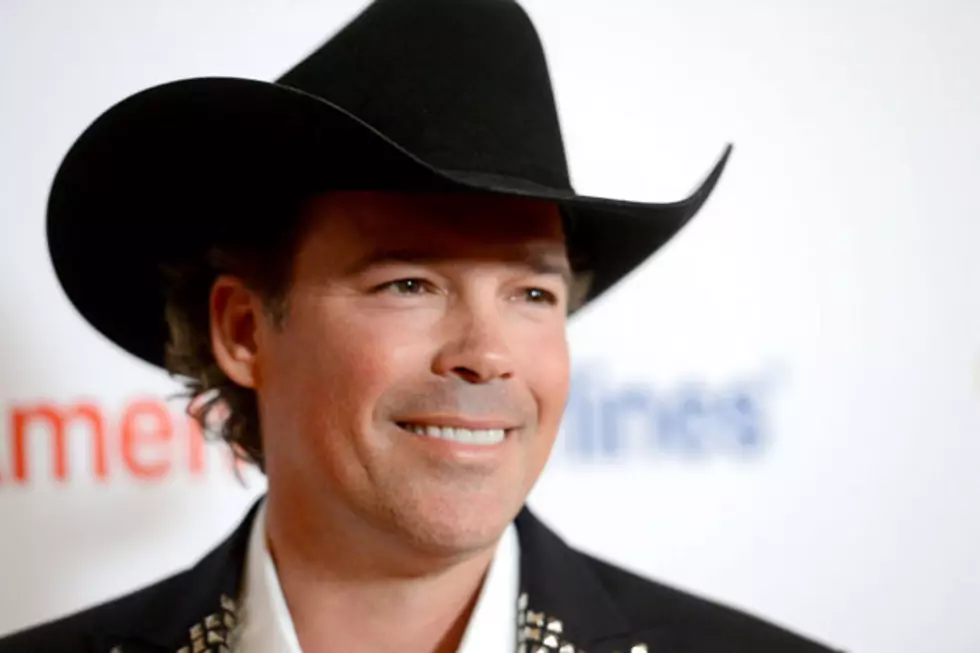 Clay Walker Enjoying Time With New Baby, Elijah Craig
Frazer Harrison, Getty Images
Clay Walker has a busy music career, but those responsibilities are taking a back seat to his biggest priority -- being a father to his three-month-old son, Elijah Craig, with wife Jessica.
The baby boy "just loves life already," Walker tells Country Weekly. "I can see that Elijah has this happy persona about him. He laughs out loud and smiles constantly."
Elijah joins big brother William and big sister Mary at home. (Walker also has two teenage daughters from a previous marriage.) But the singer says he welcomes a full house. "Kids help keep you young and energetic," the 44-year-old insists.
Walker credits his wife with helping him balance his award-winning career with a busy family. "It's great having a spouse that has the same values as you," he boasts. "She handles everything well when I'm not home. Even though I'm just as busy as ever, I just think this is the greatest time of my life. I feel like I'm on top of the world."
Walker, who released his first book, 'Jesus Was A Country Boy: Life Lessons on Faith, Fishing and Forgiveness' earlier this year, is working on the follow-up to his 2010 album, 'She Won't Be Lonely Long.'