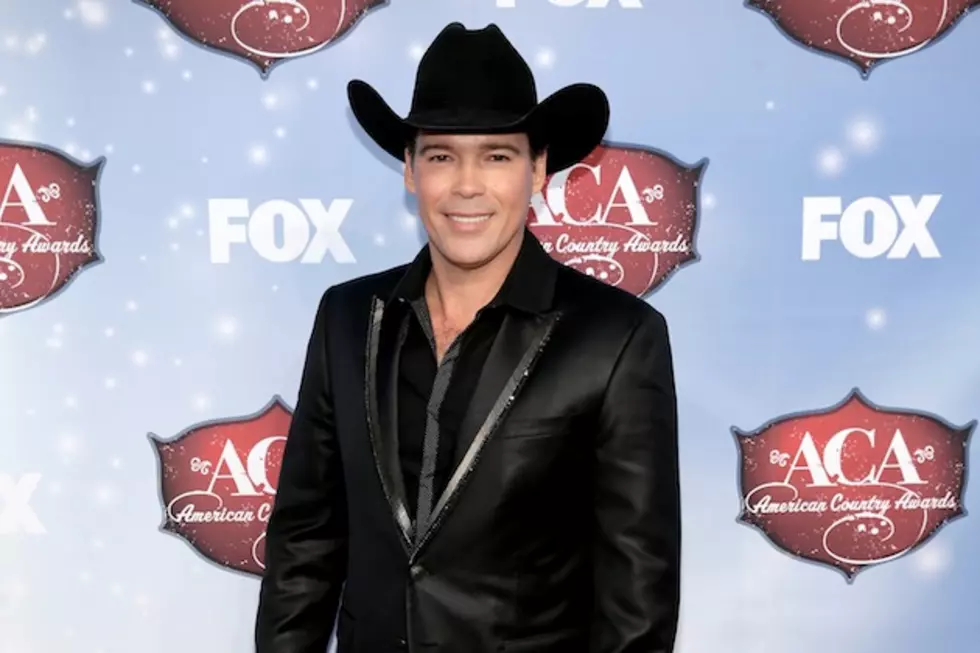 Clay Walker Announces 2014 Chords of Hope Benefit
Isaac Brekken, Getty Images
Clay Walker was diagnosed with multiple sclerosis just after he finished recording his fourth studio album, 'Rumor Has It.' But instead of retreating from the spotlight and feeling sorry for himself, the singer has worked tirelessly to help others battling the same disease.
Walker will host his fifth annual Chords of Hope benefit concert on Tuesday, June 3, with the proceeds going to the MS Center at Vanderbilt University Medical Center.
"I was diagnosed with MS in 1996 and I have been in remission for 15 years due in part to eating healthy, exercising, treatment and my relationship with my neurologist, but the struggle continues daily for many people with the disease," he says (quote via Country Weekly). "To be able to come together with some of Nashville's best artists, do what we love and raise awareness for MS, is a gift that I feel blessed to be able to share."
The 44-year-old will be joined by Montgomery Gentry and Dustin Lynch for the show, which will be held at Nashville's 3rd and Lindsley in advance of the CMA Music Fest, which kicks off June 5.
"Chords of Hope is my chance to raise awareness of MS in the Nashville community and come together with amazing artists to put on a great show," he adds. "With Montgomery Gentry and Dustin Lynch's help, this is sure to be our best one yet!"
The evening is being sponsored by Music City's radio station WSIX, Pinnacle Financial Partners, and Walker's own charity, Band Against MS, which he began as a way to offer support for others battling the neurological disorder.
"This country boy decided he was not going down without a fight," he explains. "With support from my family and friends, I realized that I needed to stop dwelling on being diagnosed with a chronic disease, and instead focus on finding a groove. To do that, I had to develop a routine to manage my condition, which helped me look forward for the first time since being diagnosed."
Tickets for the Chords of Hope Benefit are on sale now and available for purchase here.