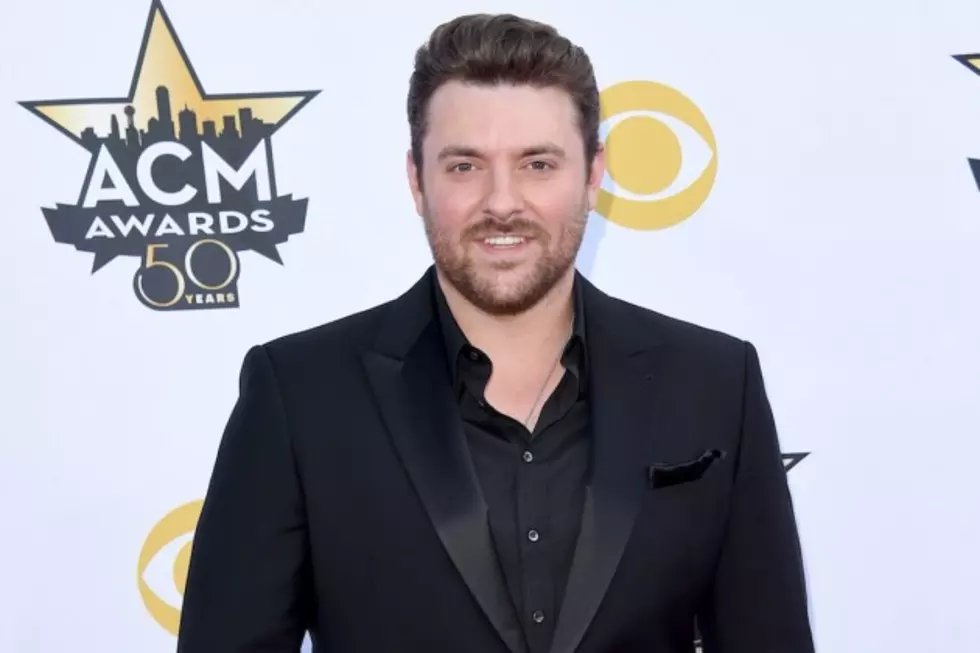 Chris Young Reveals Details of, Collaborations on Upcoming New Album
Jason Merritt, Getty Images
Chris Young's new single, "I'm Comin' Over," hints at the new sounds to come from the singer on his upcoming record -- but Young assures fans of his previous music that he's not leaving that work behind, nor is he changing just for the sake of change.
"... Not only did I just really, really love ["I'm Comin' Over"] when I wrote it, but also, because of the way we cut stuff on this record, it seemed like the perfect way to kind of bridge the gap between what I'd done sonically on prior records and what we've done on this," Young tells The Boot. "And I thought it played real well and it balanced real well [with] what we were trying to evolve my sound as, and I think anybody that's heard anything prior to this would go, 'Oh, that sounds like something that he would do.'"
Young adds that sonically, his new record is a bit different, from the way he recorded his vocals and its various production elements to the content of the record, which includes a duet and a collaboration, each with another well-known country artist.
"There's a male/female duet on here, which is something I've never done before, with Cassadee Pope, that I think everybody is gonna be really excited about," Young shares. "There's a song that Vince Gill came in and guested on."
In addition to his two guest stars, Young's new project will also feature something else unexpected, not just for himself but for the country genre as a whole: a waltz.
"... We just tried to do what felt right on this, and I don't think it was doing stuff different just for the sake of being different," Young explains. "It's just naturally where this album grew into and where we wanted to go with it."
Young is also co-producing the album -- the first time he's done so on one of his records, though he has produced projects for other artists -- and he's loved the process.
"I think it's been one of my favorite things about making this record, is just being so hands-on and being there for every single thing that went down, from the very start of it all the way down to making mix notes," he says.
Young's new music is set to debut in the fall, though he's staying mum as far as a title and exact release date.
"I think I already know what the title will be," Young says, "but I don't want to say it and then change it later."
Young is scheduled to perform at LP Field during the 2015 CMA Music Festival, along with Jason Aldean, Sam Hunt, Little Big Town, Darius Rucker, Keith Urban, Dierks Bentley, Brett Eldredge, Alan Jackson, Neal McCoy, Rascal Flatts, Cole Swindell, Wynonna Judd, Florida Georgia Line, Lady Antebellum, the Oak Ridge Boys, Thomas Rhett, the Band Perry and the Zac Brown Band, among others.
How Well Do You REALLY Know Chris Young?
Do You See the Resemblance Between Chris Young + His Mom?