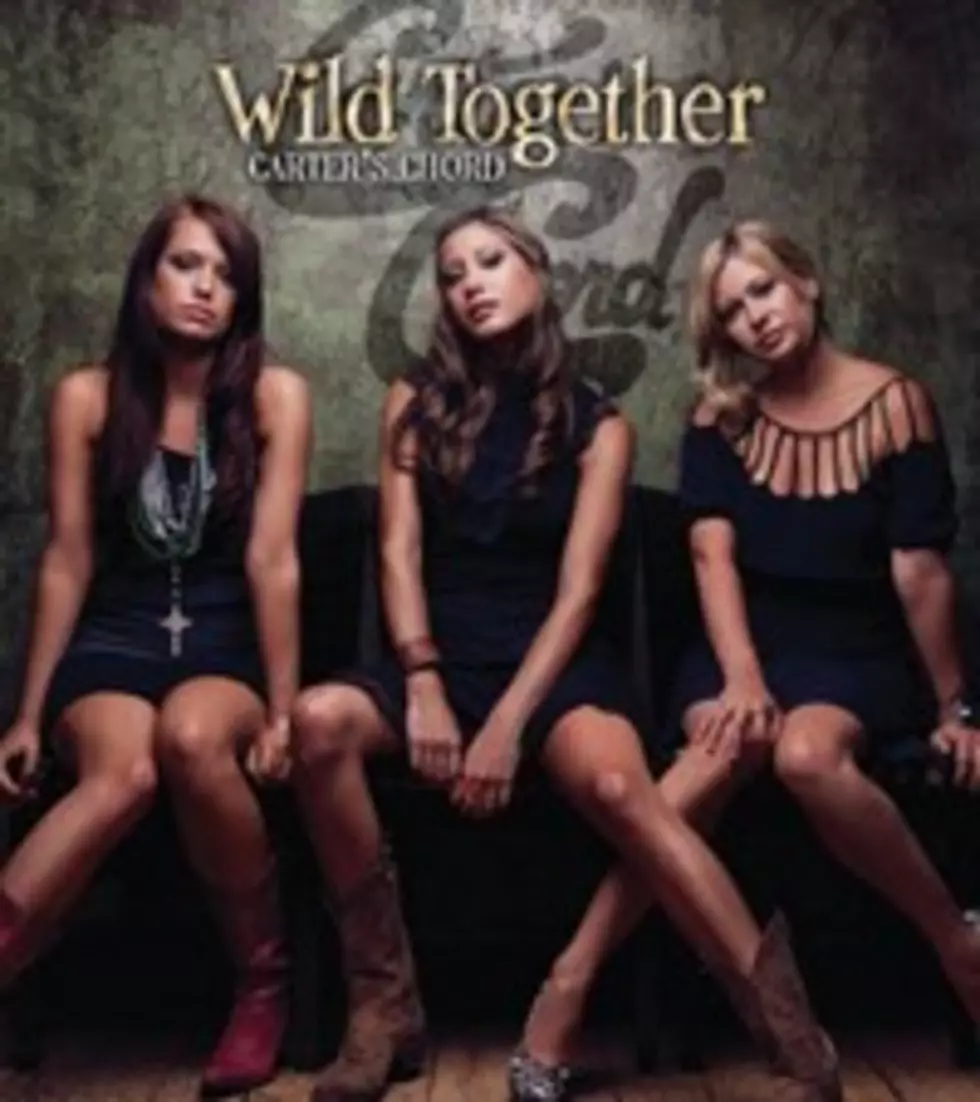 Carter's Chord Get 'Wild' on New EP
Show Dog Universal Music
Show Dog Universal Music
Carter's Chord know that there is strength in numbers as they prepare for the release of their EP, 'Wild Together,' out May 24. The compilation includes the group's current single 'A Little Less Comfortable,' as well as six other tunes including the title track, 'Simple Little Screwed Up Life' and 'We Ain't Makin' Love.'
The sibling trio, comprised of Emily, Becky and Joanna Robertson, spent a good majority of the past year immersed in the creative process. The ladies hope their efforts strike a note with country fans.
"We really wanted this music to be a better reflection of who we are as recording artists," Emily says. "We spent a lot of time focusing on the writing part, and in creating the kind of sound that best represents us."
The sisters have considerable roots in country music; their parents, Carter and Barny Robertson, toured and recorded with Waylon Jennings during the height of the legendary Outlaw movement.
"Country music was a huge part of how we grew up," Becky recalls to The Boot. "Our parents were both in Waylon' band. Our mom sang his background vocals and our dad played the keys all during the Outlaw years. Growing up, we were surrounded by music. It was like a musical conservatory sometimes. There was always somebody playing something or working on projects. We had a studio upstairs in our house, so from the time we were really young we were able to go up and record in the studio or write songs, even as kids, so for us, it was a huge influence."
The end result is 'Wild Together,' a collection that encompasses a sound true to their musical heritage. The group looked to artists such as Emmylou Harris, Fleetwood Mac, Willie Nelson, Miranda Lambert and Waylon to draw inspirations.
Watch the video for the project's first single, 'A Little Less Comfortable,' below. Fans can visit their official website to learn more about the rising country stars.