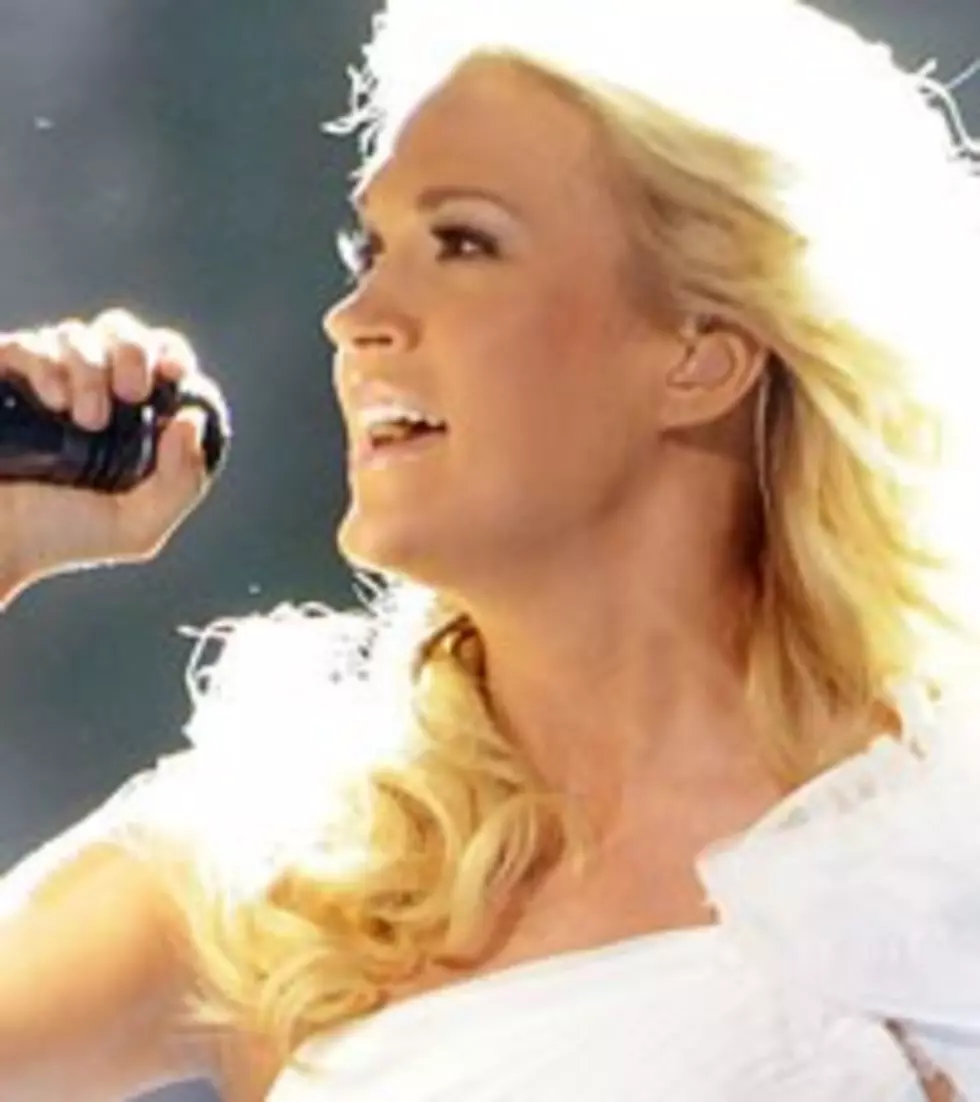 Carrie Underwood 'Blown Away' Video Preview
American Idol 2012, Getty Images
Carrie Underwood has landed in the eye of the storm for her upcoming video for "Blown Away." A preview of the new video shows a dramatic scene that allows Carrie to flex her acting muscles. Full of special effects, the clip is set during a powerful tornado, with the singer preparing to flee to safety ... and preparing to see her abusive father die in what is soon to be the rubble of her home.
The preview below parallels the song's chorus: "Shatter every window 'til it's all blown away / Every brick, every board, every slamming door blown away / 'Til there's nothing left standing / Nothing left of yesterday / Every tear-soaked whiskey memory blown away, blown away."
Speaking of "Blown Away," Carrie will kick off her tour of the same name on September 14 in Manchester, N.H., with Hunter Hayes serving as her opening act. See a complete list of cities and dates on the trek here.
Watch Carrie's "Blown Away" Music Video Preview