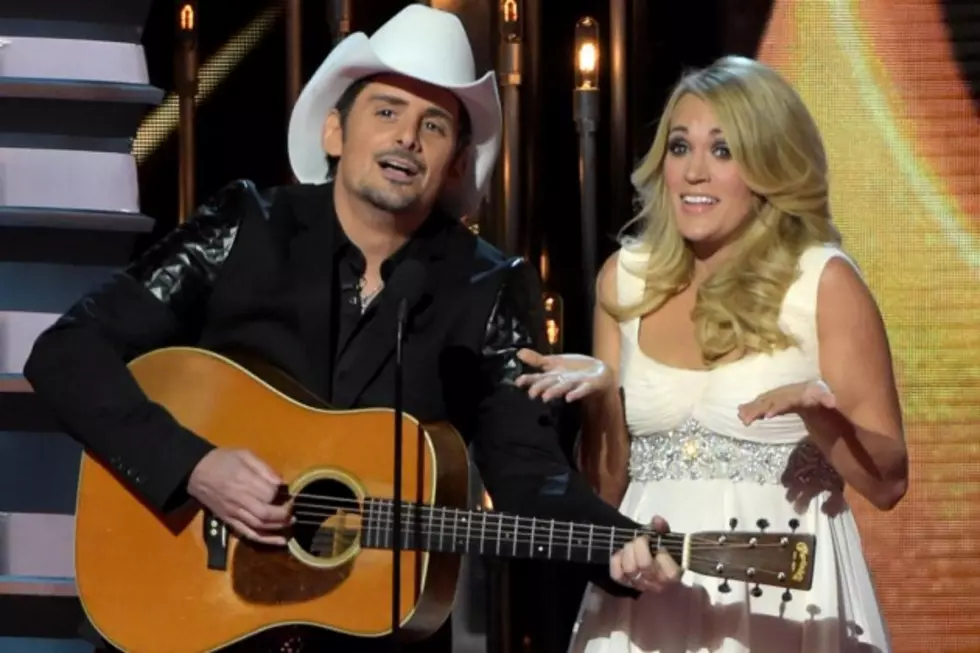 Carrie Underwood Announces She's Having a Boy at the 2014 CMA Awards
Rick Diamond, Getty Images
Well, one thing's for sure: If you want to keep a secret, don't tell Brad Paisley. He spilled the beans during a monologue at the 2014 CMA Awards: Carrie Underwood is having a boy!
Paisley told Underwood he really wanted to know what she was having, and she finally decided to tell him after a considerable amount of badgering. She whispered into his ear, and a slow smile spread across his face -- and he said proudly, "Suck it, TMZ!"
Less than two minutes later, Paisley and Underwood discussed Garth Brooks' return to the stage, and the 'Perfect Storm' hitmaker said excitedly, "You could name him Garth!" referring to Underwood's new baby. The look on her face was priceless -- and the screams and cheers of the audience were overwhelming.
Paisley's wife had a huge smile on her face after the announcement as Underwood's bitty baby was applauded, but the question is: Was the announcement true? Or were the two country stars trying to throw everyone off the scent? Only they know ... but for now, we'll take it!