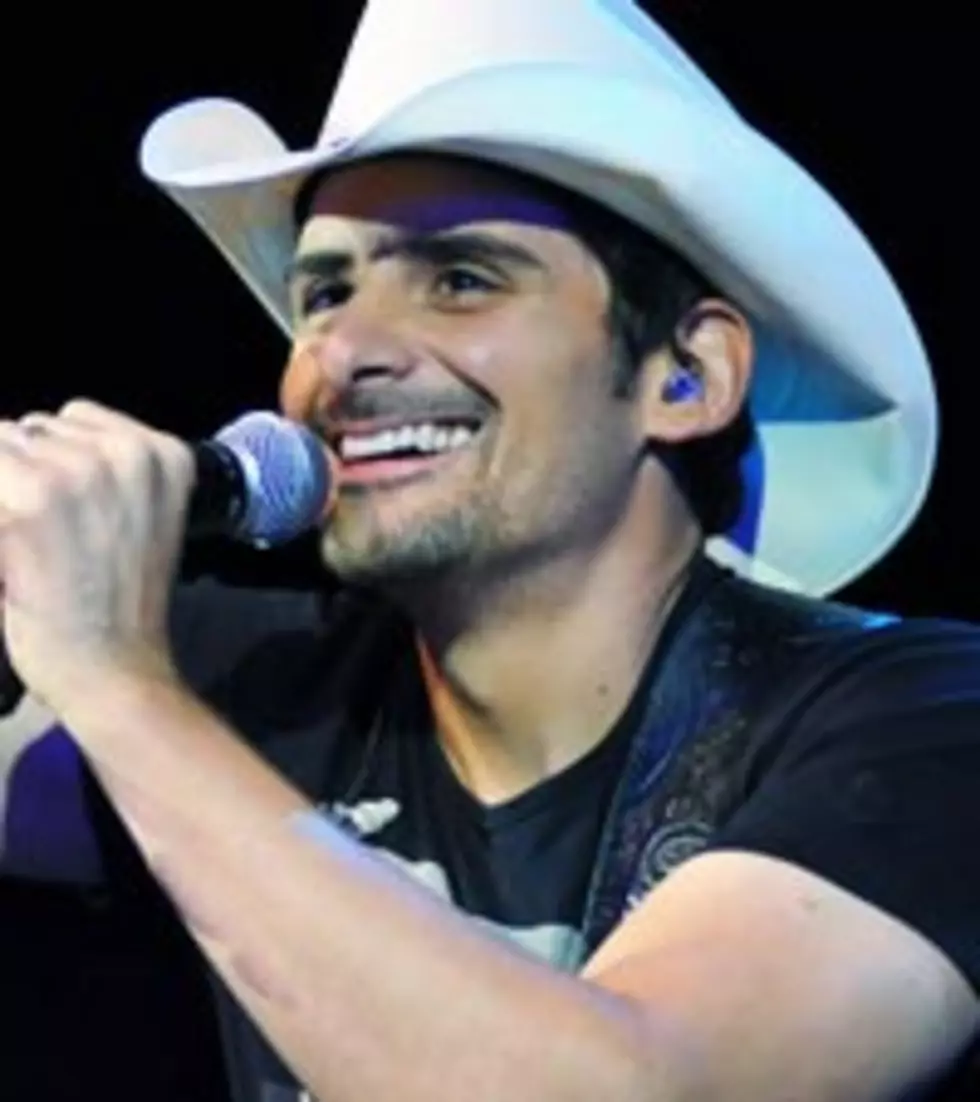 Brad Paisley, Kellie Pickler + More — Top Tweets of the Week
C. Brandon, Redferns
Kellie Pickler (@kelliepickler): "Went on a beautiful hike this morning. Trying to get my ass up off the back of my knee caps before the CMAs."
Emerson Drive (@EmersonDrive): "Have you ever ran in front of a car and laid down on the road because you thought you knew that person but it wasn't them? Oops!"
James Otto (@jamesotto): "If I had to choose my last meal It would have to be a Five Guys Burger! Ridiculously good! ... Of course, one too many & it might be your last meal!"
Steel Magnolia (@steelmagnolia11): "Meg got a new dog last night and I think she's gonna kick me to the curb now ... New meaning for 'me or the dog.'"
David Nail (@davidnail): "I realize we all snore sometimes, but I have zero tolerance for people who snore the same snore every single night! Miserable!"
Laura Bell Bundy (@LauraBellBundy): "Nothing makes me happier than my little pup sleeping on my lap. I think people with pets must be in better moods more often!"